Featured Publication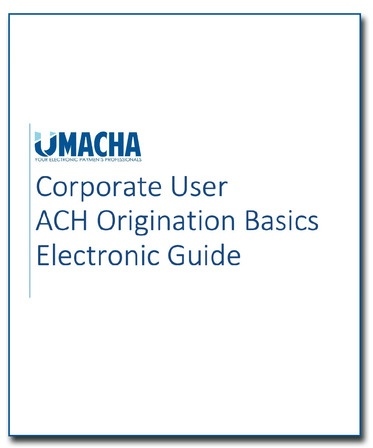 Publisher: UMACHA
Year: 2022
VOLUME PRICING: When Ordering, Please Select Options Button for Quantity and Price

The purpose of this guide is to provide a high-level, easy to comprehend understanding of the Nacha Operating Rules and Guidelines for companies originating ACH transactions. Provided in an electronic format for easy distribution. See below for information about volume pricing & delivery.

Members will communicate the number of Originators for which they would like to send a copy of the guide. UMACHA will send the document to the member via email, who will then distribute the document to their corporate Originators. No shipping fees assessed but there is a $5.00 processing fee for each order.