Education Club
The Education Club allows member organizations the ability to purchase tokens at a discount from the standard online store pricing, then use those tokens throughout the current and/or future calendar years to attend eligible educational events. See below for a complete listing of our events eligible for token use.
The ability to purchase and use tokens is an exclusive UMACHA member benefit. Begin by determining which Education Club tier is right for your organization: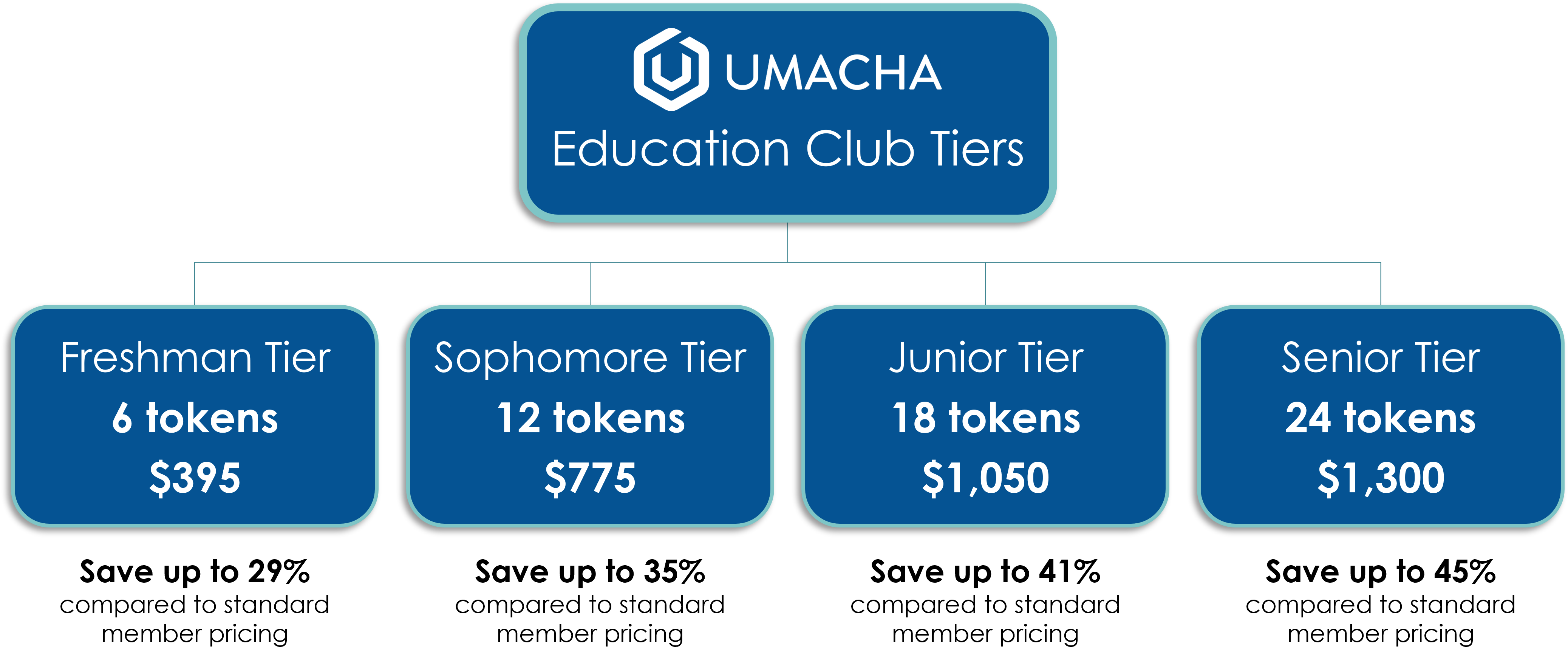 Purchasing Your Preferred Tier:
Login to your UMACHA profile.
Click the above tier infographic to be taken to UMACHA's

Online Store

.
Add your preferred tier(s) to your cart & complete the checkout process.
Tokens-to-Training Conversion:
1 token = 30 minutes of webinar training
2 tokens = 60 minutes of webinar training
3 tokens = 90 minutes of webinar training
4+ tokens = additional webinar training or eligible events
Eligible and Ineligible Events:

Education Club Instructions and FAQ:
Click Here for helpful instructions on how to track and use your tokens, as well as a list of frequently asked questions about our Education Club.
In need of a more personalized education curriculum? Give our team a call today at (800) 348-3692 or email info@umacha.org and let us create customized training just for you!