About UMACHA
Financial institutions and corporate members across the Midwest choose UMACHA as a key resource to enhance their understanding of electronic payments. We're known for our extensive knowledge base, our high quality services, as well as our national presence in the payments industry.
We serve over 740 member banks, credit unions, affiliates, and partner organizations located in Minnesota, Michigan, Montana, North Dakota, South Dakota, and Wisconsin.

Our Vision
We are an extraordinary and distinctive provider of knowledge and services for payment system stakeholders.
Our Mission
We are a best in class provider of payments services, demonstrating our knowledge, professionalism and passion through our quality and dedication to members and stakeholders.

Are You Receiving UMACHA Communications?
If you are not receiving emails from UMACHA that include Member Information, Education Opportunities, Audit and Compliance Information, Regulatory Bulletins, FRB and Nacha information. Please visit with your IT Department and make sure we are on your approved list and they are not blocking our emails. Thank You
EMPLOYEE SPOTLIGHT
---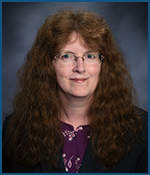 Kimberly Stachak
What is Your Role at UMACHA?
Associate Director of Compliance Services
What are Three Words to describe UMACHA?
Knowledgeable, Professional, and Extended-Family

What has Been Your Favorite Project at UMACHA?
I have worked on several, but my favorite one was working on the updates for the publications and Audit service documents that UMACHA offers.

Where Would You Like to go on a Dream Vacation?
I would love to go back to Arizona. I have been there three times, and it is very peaceful, calming, and the scenery is beautiful. The last time I visited, I went to the West Rim of the Grand Canyon; Eagle Point and the Glass Skywalk are amazing and absolutely breathtaking!

You are Happiest When?
Spending time with our children and grandchildren.

Least Favorite Food?
There are so many to choose from, however, my two least items are mushrooms and onions. I dislike them both equally.

Are You Messy or Organized?
I am usually organized, but if I am working on several items at once, I will classify that as organized chaos.