Faster Payments
Faster Payments Services allows customers to make quicker electronic payments or transfers over the phone or online. Funds can be transferred and accessed almost immediately, and usually within a couple of minutes or hours at most, instead of days. Financial Institutions operating on a Faster Payments Service can process payments and transfers 24 hours a day, any day of the week. This includes weekends and Bank Holidays.
---
INSTANT PAYMENTS EDUCATION

Terms like "fast," "faster," "real-time," and "instant" are descriptors for some of the newer payment options being offered. Faster payment options can differ in several ways, including whether they are closed or open loop and whether they settle on an instantaneous (immediate) or deferred basis. We have great education to help you and your institution understand Faster and Instant Payments better:
FASTER PAYMENTS PLAYBOOK




Nacha's Payments Innovation Alliance and the U.S. Faster Payments Council Collaborate to Develop the Faster Payments Playbook
The Playbook is designed to provide financial institutions and business end users with clarity on how to develop a faster payments strategy.
Nacha and its Payments Innovation Alliance, jointly with the U.S. Faster Payments Council, are announcing a collaboration to further develop the Faster Payments Playbook, an educational and online decisioning platform that will help banks, credit unions and businesses develop a faster payments strategy – from concept to reality.
Access the Faster Payments Playbook: Faster Payments 101 - An Introduction to Faster Payments in the US

Press Release: Nacha's Payments Innovation Alliance and the U.S. Faster Payments Council Launch the Faster Payments Playbook
---
FedNowsm


Top nine questions about the FedNowSM Service
Since announcing the FedNow Service's features and functionality, the Federal Reserve has received a lot of interest as well as questions from customers and stakeholders about various aspects of the service. Some of the most common questions include:
When will the FedNow Service launch and what features will be available?
What features will be included in future releases?
What fraud prevention tools will be in place with the FedNow Service and will financial institutions need to implement additional controls to mitigate fraud?
What use cases will be supported by the FedNow Service?
How will the FedNow Service compare to other faster payment services already in the market?
Which vendors will support the FedNow Service?
Will the FedNow Service be interoperable with private sector options?
How can financial institutions get ready for the FedNow Service?
How can organizations get involved in the development of the FedNow Service?

Visit The FedNow Page For The Answers and for more information on the FedNow Service, including a description of the payment flow and additional resources.

Learn how The FedNow(SM) Service Will Work:
---
CENTER FOR PAYMENTS



The Center for Payments is a joint program sponsored by eleven payments associations for the purpose of helping members and staff better prepare for the continued evolution in U.S. payment systems. The mission of the Center for Payments is to advance the payments industry as a united voice through market intelligence and thought leadership.
As the payments industry continues to evolve, how are small to midsize financial institutions integrating payments innovation and change into strategic planning? This study, conducted by the Center for Payments, surveyed payment systems participants from across the United States to examine how financial institutions and others are planning or implementing a payments strategy and adopting new technologies, like faster payment solutions.
---
The Key Objectives of the Study:
Identify key trends in the payments industry
Evaluate awareness and membership/use of faster payments working groups/providers
Assess current state of readiness for faster payments implementation
Explore opportunities to provide knowledge, assistance and support to member organizations
Over 700 total organizations completed the study, with 94% being financial institutions and 6% Third-Party Service Providers.

Readiness for Faster Payments in the U.S. Study Results - Spring 2019 (Members Only)

---
US FASTER PAYMENTS COUNCIL



2020 Barometer Infographic and Public Results Now Available
As follow up to the live webinar with Glenbrook Partners last month, the FPC is pleased to publicly release the 2020 Faster Payments Barometer results. A corresponding infographic can be accessed in the Faster Payments Knowledge Center of our website.
Do you want a hand in shaping the future of the nation's payments system? The U.S. Faster Payments Council (FPC) is a new membership organization established so Americans can safely and securely pay anyone, anywhere, at any time and with near-immediate funds availability.
FPC members use private-sector approaches to address issues that inhibit adoption of faster payments, and enable end users to reach each other in ways as seamless and transparent to them as mobile texting.

The FPC gives members an edge in navigating the evolving faster payments landscape:
Focus on the larger goals of safety, security and adoption of all faster payments
Opportunities to broaden their reach and leverage investments across a much broader base of transactions
Safe forums for dialogue governed by strong antitrust guard rails

Become a Member of The Faster Payments Council
---
RESOURCES


FASTER PAYMENTS COUNCIL: OFF THE RAILS PODCAST:

PERSON-TO-PERSON PAYMENT INFOGRAPH
SAME DAY ACH GUIDANCE ODFI INFOGRAPH

Why Small Business Love ACH Payments Video
---
FASTER PAYMENTS EDUCATION
Faster Payments Town Hall Webinar (Recorded May 2019)

At the UMACHA Annual Conference, Navigating Payments, in 2018 and again in 2019 we held a general session panel that focused around faster payments and the future, during these sessions we conducted a live poll for the audience to see where their institutions were with a faster payments strategy. You can view the results of those polls and see how your institution measures up with your strategy:
---
THE PAYMENT PROFESSOR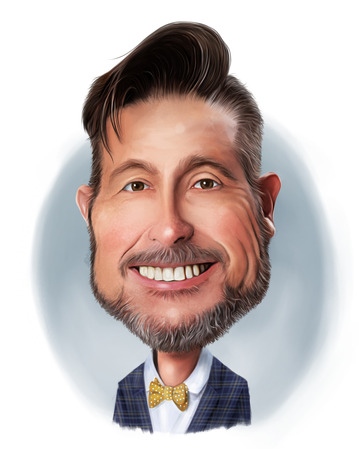 We are excited to be partnering with Kevin Olsen, AKA The Payments Professor and his Faster Fridays YouTube Series.

Kevin Olsen, SR. Vice President Payments Solutions at VSoft is also known as The Payments Professor
Kevin has a demonstrated history of working in the electronic payments industry and develops programs, presentations, and articles designed to orient and educate financial professionals on a multitude of electronic payment topics.
Among his many certifications Kevin is an Accredited ACH Professional (AAP), an Accredited Payments Risk Professional (APRP), and an NCP (National Check Payments Certification) as well as an NCP Certified Trainer.


Check Out The The Payments Professor YouTube Channel For Faster Payments
Videos From 2020 Predictions to Government Reclamations and other Faster Info!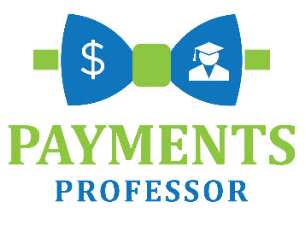 ---