Speakers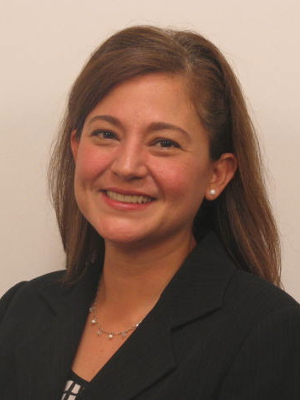 Ana R. Cavazos
Assistant General Counsel & Counsel to the Federal Reserve Financial Services with the Federal Reserve Bank of Atlanta. Ana joined the Atlanta Fed in 2008, working first in Supervision and Regulation on the Wealth Management Team where she was responsible for analyzing complex wealth management activities including: Transfer Agent, Municipal Securities/Government Securities, and Asset Management of Federal Reserve System member institutions while monitoring fiduciary litigation trends. Ana then joined the Retail Payments Risk Forum where her focus was preparing specialized analysis, including the publishing of working papers and short articles on all aspects of emerging payments risk, including regulatory compliance, security, privacy and banking supervision and operations.
In her current role, Ana leads the operations legal team that supports the Federal Reserve Financial Services across all business lines including the U.S. retail payment services, and FedGlobal, a Cross-Border Payments service. Ana has principal responsibility for the Federal Reserve's check and ACH Operating Circulars, and FedGlobal's Gateway Operator Agreements and partnerships, focusing on expanding FedGlobal's geographic reach and service offerings.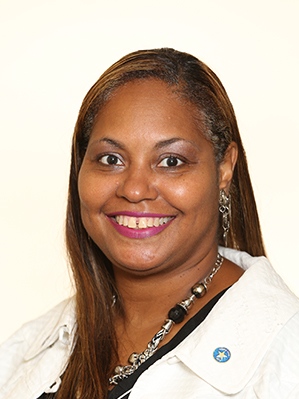 Angie Smith

AAP, NCP - SVP, Professional Development Event
Angie is a recognized industry expert in both paper and electronic payments regulation. She has over thirty-seven years of payments experience and has worked for leading payments organizations, including Federal Reserve Bank, Viewpointe, and MACHA-The Mid-Atlantic Payments Association. She consults to financial institutions in the areas of payments regulations and process improvement. Angie has an extensive background in the development and implementation of policies and procedures relating to check/image processing, exception processing, and Remote Deposit Capture product offerings.
Angie currently serves as the Senior Vice President of Professional Development Events at WesPay, where she is responsible for member programs supporting the AAP, APRP and NCP accreditations. She is also responsible for the development and execution of the WesPay Certificate programs relating to ACH, Check and Payments Risk.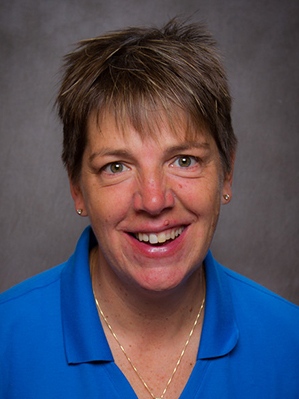 Anne Nehring
AVP and Operations Manager at Wells Fargo in the ACH, ECS, and Instant Payments Operations team.
Anne has been with Wells Fargo for 34 years and spent the past 12 years in ACH. She is responsible for managing a team of individuals who input originator company and account set up information into our ACH system. Prior to being a manager in ACH, Anne worked with training and team member engagement for ACH. Anne started her career at Wells Fargo as a proof operator encoding checks. Anne has her AAP certification and assists team members who are preparing for the AAP/APRP exams annually.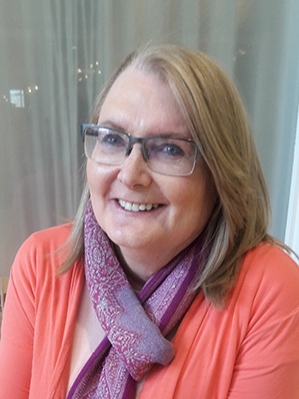 Becky Fredrick

Is a twenty-five Financial Institution Compliance Professional and currently the Director of Compliance Audits at the Minnesota Credit Union Network.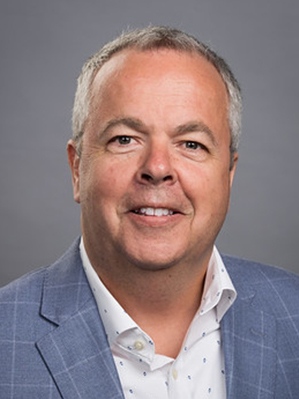 Chris Colson
Innovation Program Director, Federal Reserve Bank of Atlanta
Chris Colson, Director of Payments Innovation, is a 25 plus year veteran of the payments and financial services industry. Previously, Chris served as Head of Innovation at Aflac, located in Columbus, Georgia. There he implemented a successful innovation program, defined product and market strategies, developed and worked with start-ups and partners to create joint products and helped to manage a venture capital investment fund. He gained additional experience leading innovation and working at companies such as TSYS, Equifax, and Bank of America.
Chris holds an MBA in International Finance and has been granted patents ranging in subject matter from payments, virtual credit cards and identity verification. A forward-thinker and education enthusiast, Chris is a graduate of Georgia Tech's Flashpoint program, an incubator for start-ups. He has been a featured speaker for research firms such as Gartner, a presenter for pymnts.com at Harvard University, and a presenter at Finovate in San Jose, London and Singapore. He currently teaches a graduate level class at the University of North Georgia on entrepreneurship. He has been a guest lecturer at York University in York, England and has authored several white papers on topics such as identity and mobile wallets.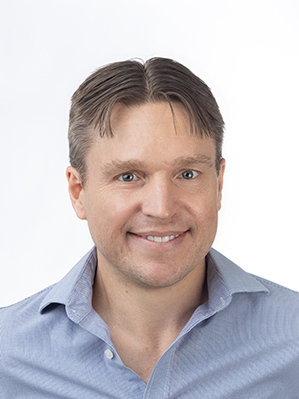 Dave Excell
Dave is Featurespace's Founder, responsible for the growth and operation of the business across the Americas and oversees the global Product strategy. After studying at the Australian National University and the University of Cambridge, Featurespace began as a concept and has become a leading enterprise financial crime platform for financial institutions and technology providers.
Dave is also a board member for the Technology Association of Georgia and The Knoble, bringing together networks of financial crime specialists to prevent criminals from using the world's financial systems to profit from the suffering of others.
Elaine Owens
Assistant Vice President and Compliance Officer for the Federal Reserve Bank of Atlanta.
Over the course of her career, she has accumulated over 25 years of legal, finance and compliance experience. Elaine joined the Atlanta Fed in 2001, working first as senior counsel in Legal and more recently as the Atlanta Fed's first Compliance Officer, where her responsibilities include developing, implementing and overseeing AML/OFAC compliance programs for the Federal Reserve System's international ACH, check and cash services. Before joining the Fed, she worked for King and Spalding and Kilpatrick Stockton, where her practice areas included class action litigation and securities law. She also clerked for the Honorable A.D. Kahn, Chief Judge of the United States Bankruptcy Court for the Northern District of Georgia. Her pre-law school experience includes work as an FDIC senior associate bank examiner, and roles as an M&A financial analyst and an account executive for a leveraged funding subsidiary of Fuji Bank. Elaine received her Bachelor of Science degree with honors from the University of South Alabama and her law degree from Georgia State University's College of Law. She has also completed executive education programs at Harvard Business School and Columbia Business School. She is a Certified Anti-Money Laundering Specialist (CAMS) and a member in good standing of the State Bar of Georgia. Elaine volunteers with programs for at-risk girls and Pro Bono of Atlanta.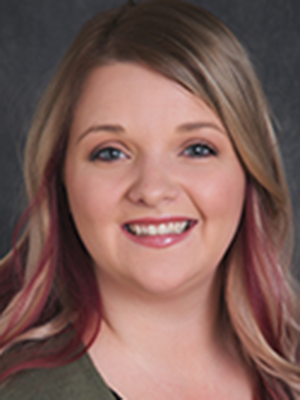 Jamie Herbert, AAP, APRP, NCP

Associate Director of Compliance Services

Jamie has over a decade in the financial services industry. Her primary responsibilities at UMACHA are completing ACH audits and risk assessments. Prior to starting with UMACHA in 2019, Jamie was an EFT/ACH Specialist for Valley Credit Union in Billings, MT. She handled multiple back-office duties, which included processing ACH exceptions, setting up new debit and credit cards and remote deposit capture. Jamie obtained her AAP certification in 2014, her APRP certification in 2021, and her NCP certification in 2022.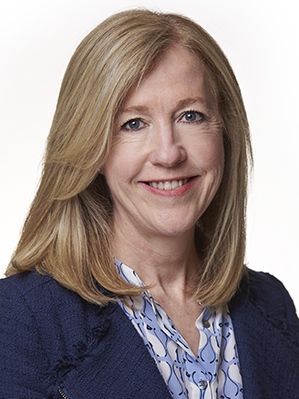 Jane Larimer
President and CEO
Jane Larimer is President and CEO of Nacha, which governs the modern ACH Network, the payment system that quickly and safely moved more than 29 billion payments in 2021. Nacha also develops rules and standards, provides industry solutions, and delivers education, accreditation, and advisory services.
Jane has led Nacha since July 2019, guiding the association as it builds consensus to further innovation in the payments industry. Jane has been recognized for her work in advancing the ACH Network and for Nacha as a leader in payments education. In 2022, Jane was named one of Washington DC's Most Influential People by Washingtonian Magazine, and in 2021, she was named one of the Most Influential Women in Payments by PaymentsSource.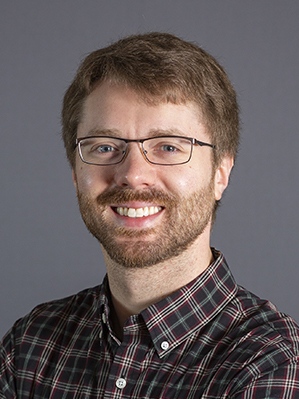 Jason Johnson

Associate Director of Operations at UMACHA.

Jason came to UMACHA in 2019 with five years of community banking experience after working for the only union-owned and operated bank in the Midwest. His background as a teller and bookkeeper, his degree in accounting, & his AAP, APRP, & NCP accreditations make him a valuable resource to UMACHA and its members.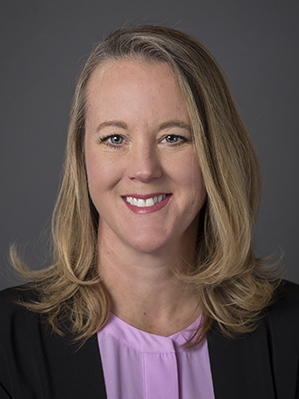 Jennifer A. Miller, AAP, APRP, NCP, PMC

Jennifer has spent the last 30+ years in Banking with 19 years in software product management, design and consulting, and 7 years at a Midwest Financial Institution. Jennifer is currently the Senior Director of Services with UMACHA managing the compliance and education at the Payments Association. Jennifer is responsible for establishing effective electronic payment compliance services, as well as, creating and delivering training programs to drive client satisfaction by balancing regulation with managing market expectations in innovative ways. She is an experienced Cash Management Professional, with progressive leadership experience in Financial Institution and Software Development with a proven track record of meeting deadlines with consistent quality and detail. Intense knowledge of Agile, Stage Gate, and Contextual Inquiry Methodology.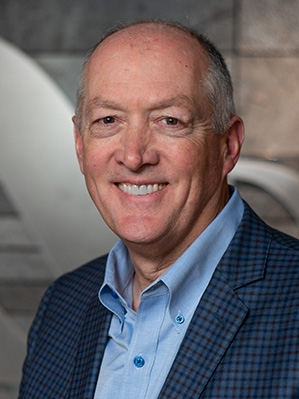 John Carlson

Vice president of cybersecurity regulation and resilience at the American Bankers Association (ABA).

Prior to joining the ABA, Carlson served in a variety of leadership roles in cybersecurity, operational risk, regulatory compliance, public affairs, strategic planning, and management at several private sector companies and associations and US Government agencies. Private sector roles include Amazon Web Services (global financial services industry lead for security assurance), Financial Services Information Sharing and Analysis Center (chief of staff), BITS/Financial Services Roundtable (executive vice president), and Morgan Stanley (managing director of operational risk). Public sector roles include Office of the Comptroller of the Currency (director of bank technology), U.S. Office of Management and Budget (budget analyst), and Federal Reserve Bank of Boston (senior analyst). Carlson received a Masters of Public Policy from the Kennedy School of Government at Harvard University and a BA from the University of Maryland.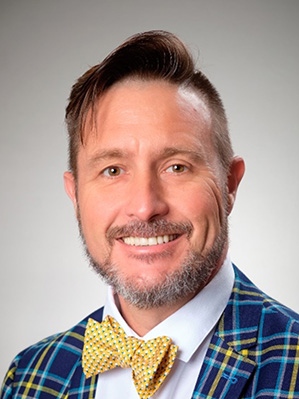 Kevin Olsen, AAP, NCP, APRP, CHPC
The Payments Professor & SVP Payments Solutions VSoft Corporation
Kevin Olsen is the Payments Professor bringing enthusiasm and motivation to presentations. Viewing the world as a classroom which is exemplified in the professor's edutainment ed-u-tain-mint (noun\ When education is motivating, informative, and fun) style of training as he seeks to educate and inform all on the latest developments and trends in the fascinating world of electronic payments Kevin develops programs, presentations, and articles designed to orient and educate financial professionals on a multitude of electronic payment topics. Kevin is also a certified business coach helping lead organizations to innovate and communicate in the ever-changing world of payments, including building of payment strategies with a focus on product development and use cases for faster payments (RTP & FedNow).
Among his many certifications Kevin is an Accredited ACH Professional (AAP), an Accredited Payments Risk Professional (APRP), an NCP (National Check Payments Certification) as well as an NCP Certified Trainer and a Certified High-Performance Coach (CHPC).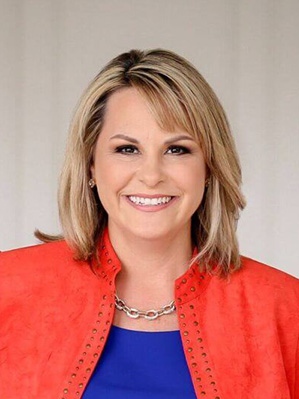 Kim Becking

Kim Becking is an engaging, high-energy, fun and impactful motivational keynote speaker, change and leadership expert and award-winning author who helps others conquer change, boost resilience, accelerate success and achieve more in their business, life and relationships no matter what life throws at them.

Kim has boosted communication, consensus building, advocacy and legislative capabilities for Fortune 500 companies, associations, state and local governments and non-profit organizations, helping them accelerate their success. She's proud of her work coaching CEO's, top level leadership and elected officials on how to lead with more impact and influence. Kim provides practical tools and strategies to effectively manage change and deal with difficult people, tough conversations, and hard issues.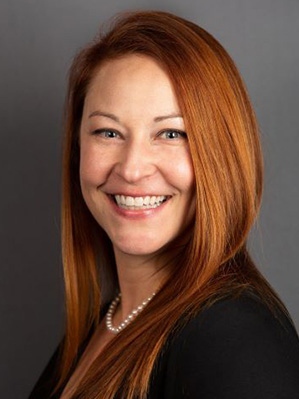 Kimberly Ford

Senior Vice President, Government Relations, at Fiserv

She is responsible for development and implementation of the company's global policy strategy and overall political advocacy engagement and represents Fiserv's political interests as the company's registered lobbyist in Washington, D.C. and Brussels.
Kim currently serves on the board of directors for the Innovative Payments Association and the Faster Payments Council, sits on the strategic advisory board for the FinTech startup Identifee, and chairs the Policy Committee for the American Transaction Processors Coalition.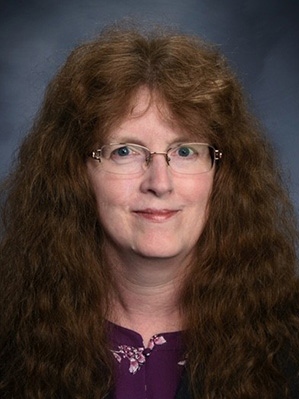 Kimberly Stachak, AAP, APRP
Associate Director of Compliance Services
Kim is a US Navy Veteran and has over 20 years of experience in the financial services industry. Her primary responsibilities at UMACHA are completing ACH audits and risk assessments. Prior to starting with UMACHA in 2021, Kim was the Controller for First Independence Bank in Detroit, MI. She has also held multiple operational and back-office ACH, draft, wire processing positions within her career. Kim obtained her AAP certification in 2005 and her APRP certification in 2021.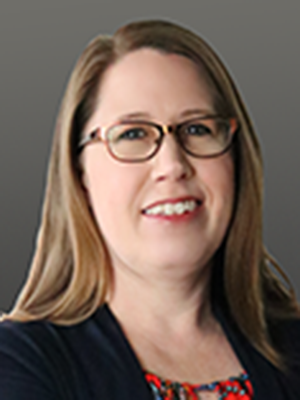 Kimberly Ellis
Director of Education Services for UMACHA
Kimberly provides training and support for financial institutions in the areas of payments & risk management. She graduated from Western Illinois University with a Bachelor of Arts degree in Economics. She holds the Accredited ACH Professional (AAP), Accredited Payments Risk Professional (APRP), and National Check Processing Certification (NCP). She spent 17 years working in community banks in Southeast Iowa before joining UMACHA in 2020. She has experience working with deposit operations & compliance, risk management, and support for corporate ACH originators.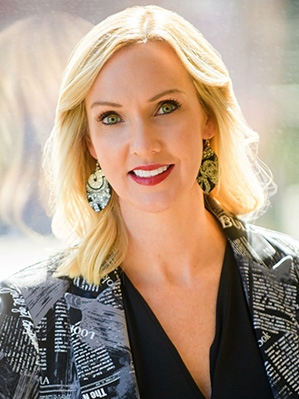 Krista Ryan
Krista is a Professional Employee Success Coach with more than 19 years experience coaching employees worldwide. Krista comes from a HR background as she was a Director of Human Resources for more than 14 years at a community bank she owns and operates with her husband located in SE Minnesota. In 2016, Krista launched her coaching business "KfG Coaching" where she and 3 other professional coaches support employees of organizations through confidential conversations, strategy-building, professional development and action plans. Krista also is a professional speaker and certified success trainer. Find out more about Krista at www.kfgcoaching.com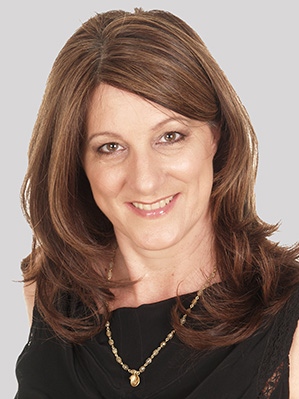 Mary Ann Miller

VP of Client Experience at Prove and a well-respected expert in the fraud and identity space. Mary Ann was most recently Head of Fraud Strategy at Varo Bank where she led the fraud strategy process for transitioning the fintech to a nationally chartered challenger bank. By leading fraud management programs and applying advanced analytics, machine learning and channel security defenses Mary Ann has helped financial institutions globally lower exposure to fraud in an increasingly digital environment. Mary Ann's previous directorships and executive roles in well known organizations like USAA, PayPal, Lloyds Banking Group and other technology firms provides a strategic business perspective of fraud challenges. Mary Ann has previously served on the US Federal Reserve Secure Payments Task Force and has built a high visibility reputation as a thought leader and global authority on digital fraud through media coverage on BBC news, NPR, American Banker, USA Today, Forbes, Bloomberg and others.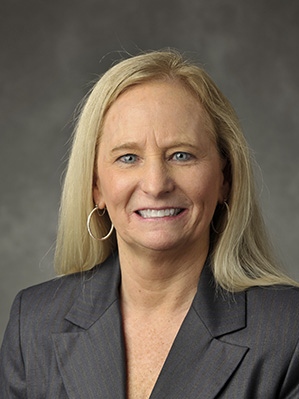 Mary Williams

UBB Executive Vice President and Chief Operations Officer.

She received her Associate of Arts degree in Accounting and Business Management from the St. Cloud Business College in St. Cloud, Minnesota and her auditing certification from Ridgewater Technical College in Hutchinson, Minnesota. Mary joined the United Bankers' Bank Operations department in 2007 and served in various roles including VP, Operations and VP, Information Technology prior to joining UBB.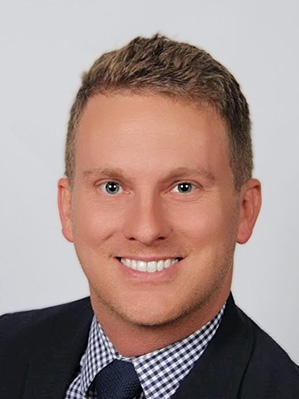 Matt Herren

Director of Payment Strategy at CSI

With a strong focus on emerging technologies and how they apply to the financial industry, Matt has led CSI's effort to drive innovation in the payment space. In his role, Matt has worked to enhance customer experience and helped direct innovative product offerings to increase bank profitability, allowing banks to realize industry-leading results and maximize program performance. Matt has been with CSI for 13 years and graduated from Indiana University with a bachelor's degree in Political Science and Economics before receiving his MBA from Purdue University.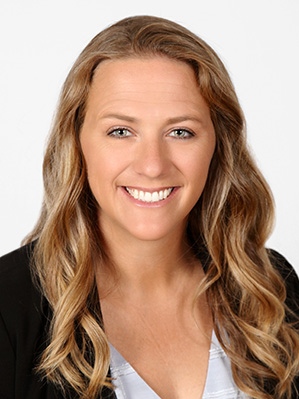 Melissa Wait
Officer and Senior Management at CCF Bank
Melissa has more than 12 years in the banking industry with experience at an institution with 6 branches and $300k in assets to 28 branches and $1.8 billion in assets today. She is a project leader, has worked through 5 mergers and acquisitions and implemented many new products, services and programs for the bank and her teams. Melissa has worked in the loan servicing, customer service, deposit operations and BSA/AML departments and currently holds the BSA Officer and Senior Management Position for her team at CCFBank. She has received and maintains the Accredited ACH Professional (AAP), Accredited Payments Risk Professional (APRP), Certified AML and Fraud Professional (CAFP) nationally recognized certifications.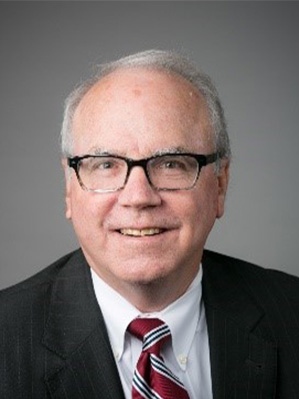 Michael Reynolds

Vice President at TMR Solutions, Inc.

Michael is a 30+ year veteran in the banking technology and payments industry. As a frequent speaker at industry payment conferences, Mr. Reynolds brings a broad understanding of the key business, technology and management drivers affecting the payments industry today. This includes a focus on the changing payments landscape where traditional lockbox (checks) and electronic payment channels increasingly intersect. He is currently Vice President at TMR Solutions, Inc.

Michael Williams

Vice President – Federal Reserve Financial Services | ACH & Check Product, Pricing, Revenue & Billing
Michael began his career in check clearing for commercial banks in 1997, before joining the Federal Reserve Bank of Kansas City in 2002 in check automation services, where he was responsible for supporting Check 21 and FedImage as well as the legacy check platform. In December 2007, he transferred to the Federal Reserve Bank of Atlanta, joining the Check 21 Business Operations Office advancing as Director for Retail Payments Office Operations in October 2011. He was responsible for check operations, level one support, system maintenance, and quality control until he became an assistant vice president in 2014. In that role, Williams was responsible for ACH and check production operations, the ACH Modernization Requirements effort, and business leadership within the ACH Modernization program, later assuming responsibility for ACH and check Product, Pricing, and Revenue Management. Since March 2020, Mr. Williams has been serving as vice president of ACH and check Product, Pricing, Revenue Management, and Billing.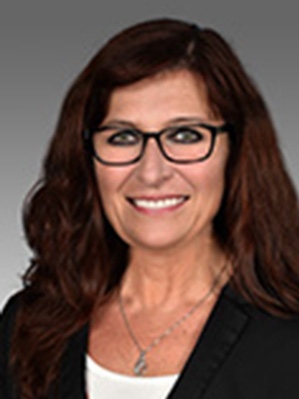 Nanci McKenzie, Juris Masters Financial Regulation & Compliance, AAP, APRP
Executive Vice President, Compliance & Business Relationships at Affirmative Technologies
Nanci McKenzie is the Executive Vice President, Compliance & Product Strategy at Affirmative Technologies. Nanci has over 35-years' experience in the financial industry including over 25 years in bank and credit union operations and audit, five years in financial technology and four years at the Payments Association, ePayResources. Nanci holds a Juris Master's degree in Financial Regulation and Compliance from Florida State University College of Law and a B.S. degree in Business Information Management. Nanci is an Accredited ACH Professional (AAP) since 2004 and an Accredited Payments Risk Professional (APRP) since in 2018. Nanci is currently pursuing a Graduate Certificate at University of Central Florida.
Nate Itzen
Nate has over 15 years of experience in the banking and financial services industry. His primary responsibilities at UMACHA are completing ACH audits and risk assessments. Prior to starting with UMACHA in 2021, Nate served in various positions in Treasury Management with duties including, customer setup and training, as well as customer and technical support. Nate obtained his AAP certification in 2009.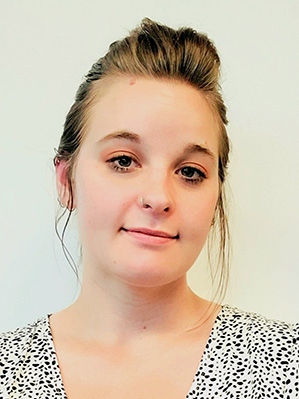 Patricia Kipka

Administrative Assistant at UMACHA

Patricia Kipka came to UMACHA in 2021 with just over a year of banking experience after working for an expanding small-town bank. Her background as a teller and personal banker make her a valuable resource to UMACHA and its members.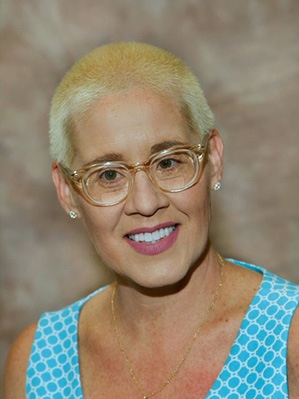 Patty Presta, AAP, NCP

Vice President of Professional Development Events at WesPay

Patty Presta is Vice President of Professional Development Events at WesPay and has conducted ACH training since 1997. Her responsibilities include training financial institutions through live workshops and webinars, as well as consulting on such topics as ACH origination, risk management, elder financial abuse, human trafficking and other electronic payment-related issues. Patty has taught at Nacha's Payments Conferences and Payments Institute and currently sits on Nacha's AAP Blue Ribbon Panel.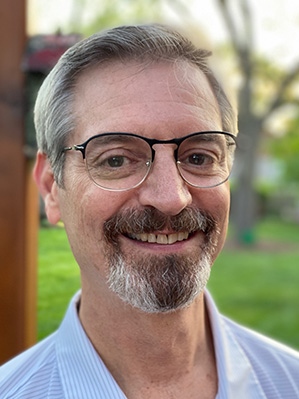 Peter Tapling

Peter Tapling is a serial entrepreneur, advisor, and investor. Peter's advisory efforts are focused on innovation and modernization of payments – including risk, authentication/identity, cryptocurrencies and CBDC. He has advised Nacha on their Phixius effort. Peter acted as CCO for Spring Labs, CRO for Early Warning Services during the market launch of Zelle and founder and CEO of Authentify. Peter is a member of the Board Advisory Group for the U.S. Faster Payments Council, a member of the Association for Financial Professionals and is an Accredited Payments Risk Professional.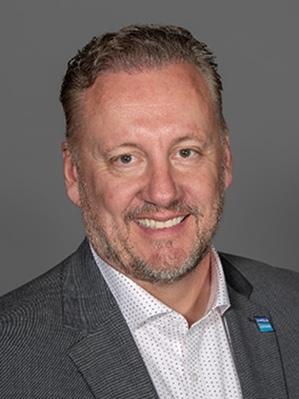 Tim Boike
Vice President, Industry Relations, Federal Reserve Bank of Chicago
Tim Boike is Vice President of the Federal Reserve Bank of Chicago's Outreach & Engagement Team within Federal Reserve Financial Services. Tim's responsibilities include his team's oversight of key Federal Reserve relationships and engagements with the fintech sector, trade groups, payment platform service providers, and large corporate end users. The objective of Tim's team is to build and nurture mutually beneficial relationships with key payment system actors.
Prior to joining the Federal Reserve in 2018, Tim spent 26 years in the financial services private sector with Wells Fargo and U.S. Bancorp. During that time, Tim led teams with functional responsibilities in strategy planning, analytics, partnership development, deposit fraud investigations and industry relations. Tim also spent a significant amount of time helping Fortune 100-size companies in their process redesign efforts to create greater efficiencies in treasury services, purchasing, and payables departments.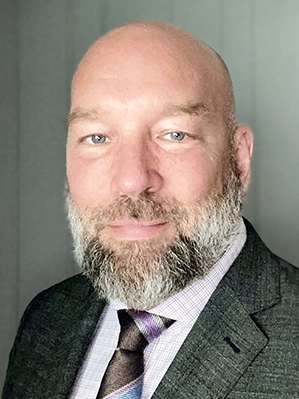 Michael Lafleur
Threatmark
Mike has been chasing bad guys and telling stories about it since his days as a cryptological linguist in the Air Force. His background in intelligence led him to work at companies devoted to helping customers detect and fight financial crime and evaluate potential risk. His most recent roles have involved helping sophisticated business and operations people at financial institutions gain a better understanding of how technologies—especially machine learning and artificial intelligence—have evolved to address the ever-changing threat landscape. His industry knowledge, technical acumen, and storytelling abilities, allow him to paint pictures that distill complex and confusing concepts into clear, actionable takeaways.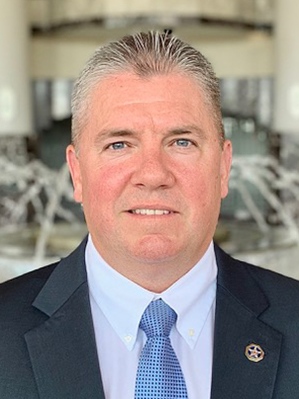 Mike Olsen
COO, 360 Security Services
Mike serves on the Board of Directors for the Minnesota Organized Retail Crime Association (MNORCA) and is a member of; the International Association of Financial Crimes Investigators (IAFCI), the FBI's InfraGard program, the MN Association of Private Investigators & Protective Agents (MAPI), and partnered with the U.S. Secret Service Cyber Fraud Task Force (CFTF). Mike is also a proud member of ASIS International.
Dave Ranschau
Meta Bank
David Ranschau has served different capacity for Banks of Iowa, Western Bank/US Bank and Fiserv and is currently with MetaBank. His 47 years of working in the payments industry has seen many changes in the automation of Wire Transfer, Check Clearings and the exceptional growth ACH payments. The moving of funds through the different payment methods has been an interesting and rewarding experience. Currently working in the store value card industry with MetaBank has been a unique learning experience from traditional banking environment. It has be pleasure working UMACHA and Nacha for the past decades and their experience and knowledge has been asset to my growth and knowledge and I thank both past and present associates.