Speakers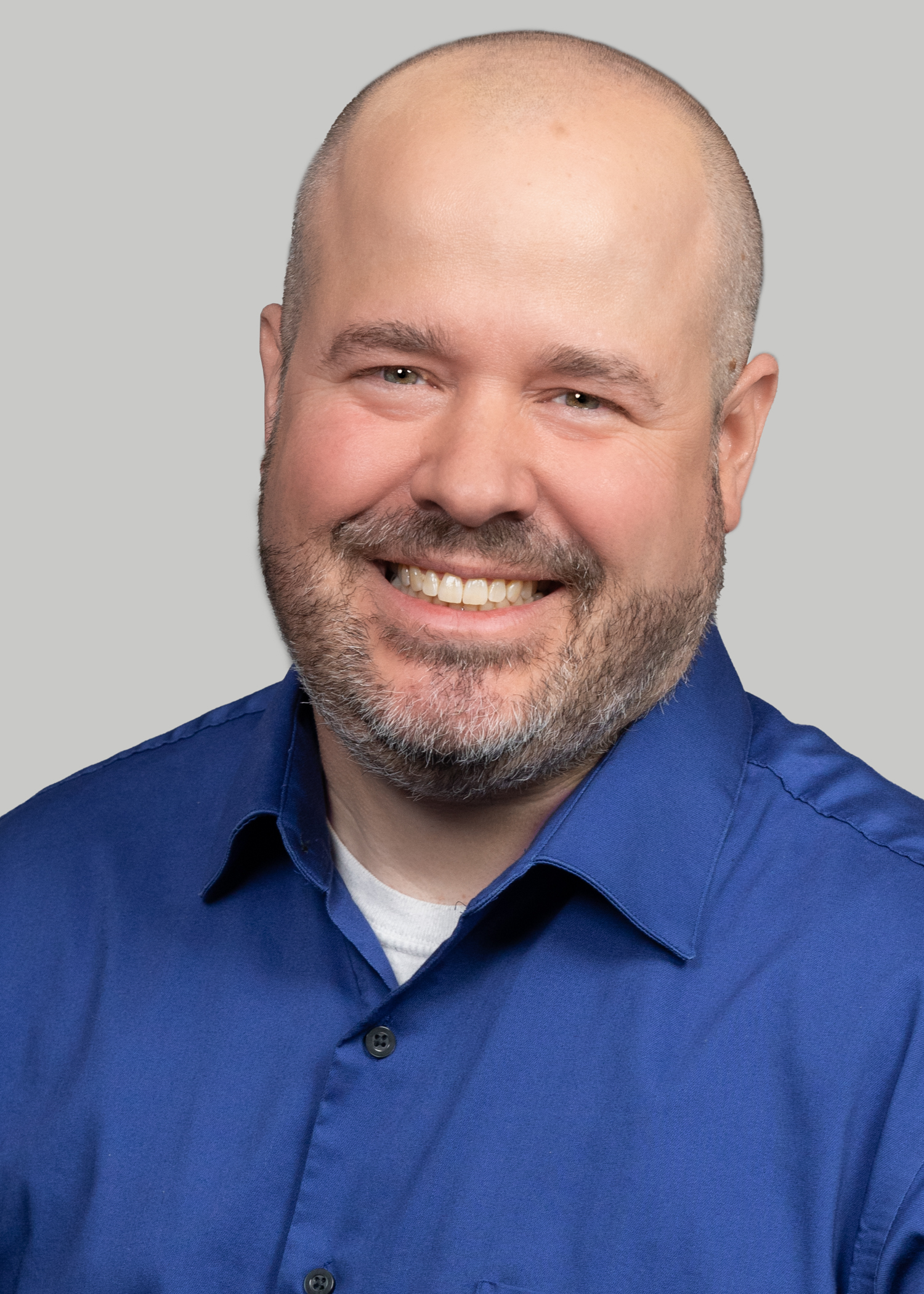 Andy Benhardus, AAP, APRP, NCP
Associate Director of Compliance Services, UMACHA
With over 14 years of banking experience, Andy started his career as a teller at a community bank and worked his way up to bookkeeper. His favorite things about his job are his co-workers and the opportunities to meet and help others. Andy finds it highly rewarding to work with a team of auditors and interact with members while conducting audits. He strongly believes that determination - with an easygoing and friendly approach - is key to professional success. Not letting himself or others down is a major motivator for Andy.
Apart from his professional life, Andy loves spending time with his family and enjoys outdoor activities like attending sporting events, going to stock car races, and baseball and basketball games with his friends. During summers, he visits his wife's parent's farm in South Dakota with his family.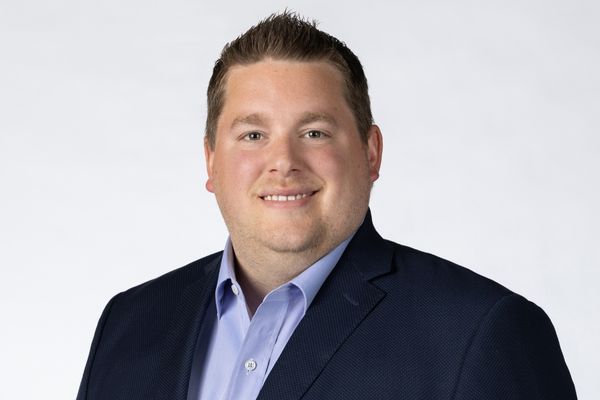 Alex Bilski
North American Banking Company
BIO COMING SOON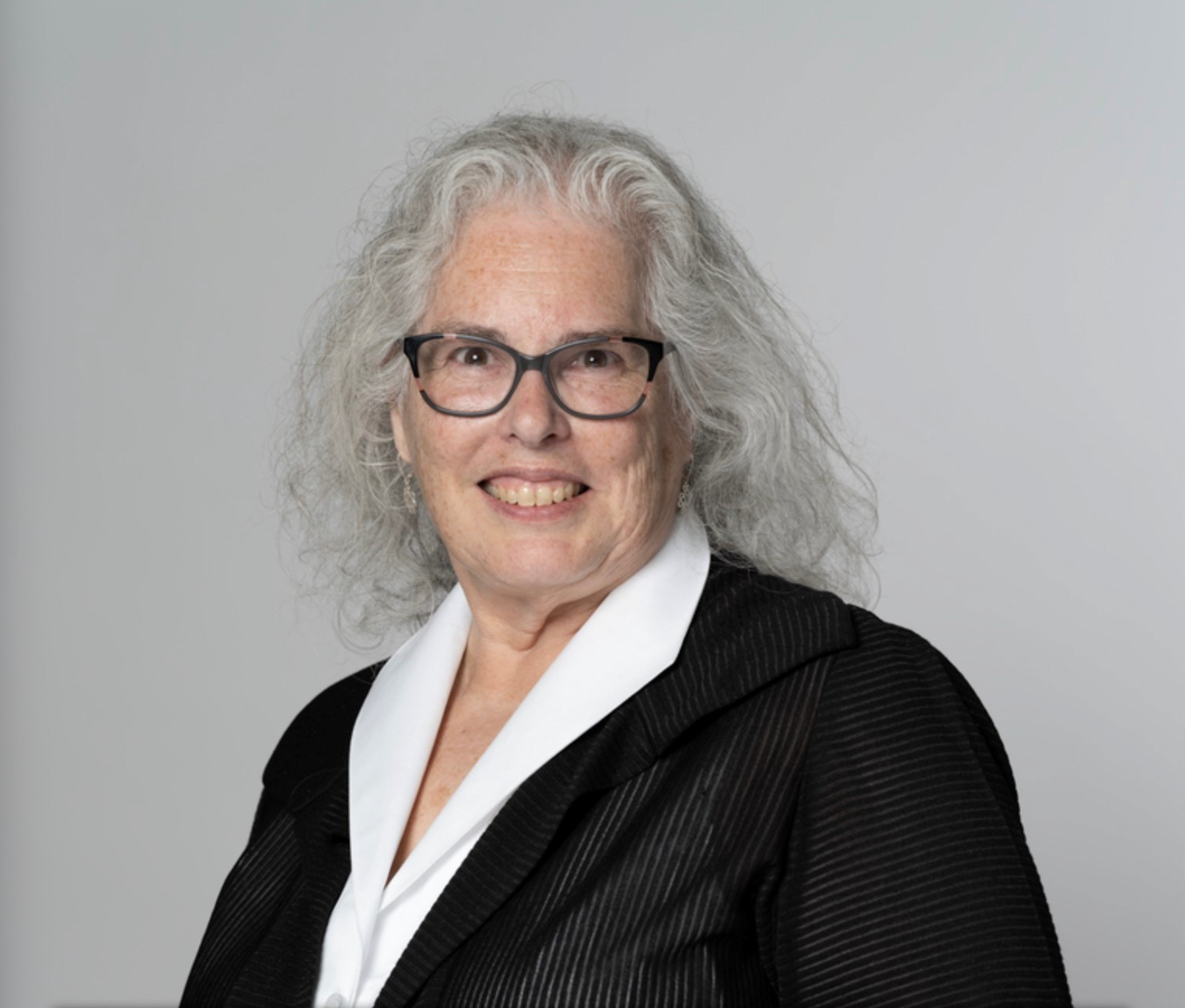 Elspeth Bloodgood
Senior Technical Product Manager, Jack Henry and Associates
Elspeth Bloodgood, AAP, NCP is a senior product manager for Jack Henry's JHA PayCenter and a subject matter expert in the Zelle, FedNow, and RTP networks. She has been in the payment industry for the better part of 20 years, starting with a stint on the x9B committee that created the IRD standard for Check 21. She has been a frequent work group member for NACHA, the Faster Payments Council and its predecessors, and other cross industry groups. She has experience in online BillPay for the iPay Division of Jack Henry. Prior to that, she was in product management for biller direct and ACH products at multiple companies.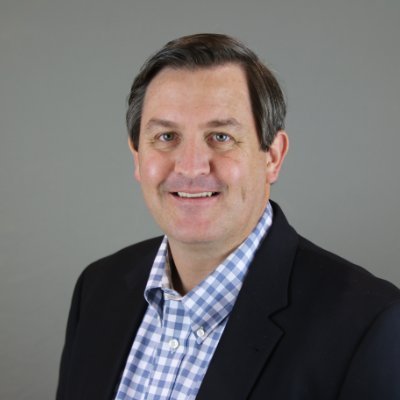 Chris Buerkle
Senior Product Marketer, Q2
Chris Buerkle is a long-term financial services professional focused on digital integrations and user experiences which drive financial services forward. Having served in technical and product leadership roles in both banking and fintech, Chris has a unique perspective on how to deliver digital solutions to market which help financial institutions grow and strengthen the communities they serve.
Prior to joining Q2, Chris held management positions across multiple lines of business including consumer banking and client acquisition, small business and treasury services, payments and cash management and building digital innovation. On the fintech side, he developed and implemented product solutions targeted at increasing client satisfaction and revenue growth. Now with Q2, he focuses on bringing to market client solutions which deliver client outcomes for banks and credit unions.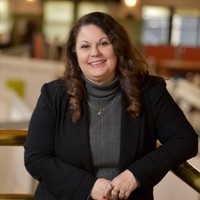 Kate Cole, AAP
Executive Director, FRPA
Kate Cole, AAP, CAE, Executive Director of Financial and Retailers Protection Association, has nearly two decades of bank operations experience. Kate is an experienced speaker on payments and fraud-related topics. She was VP of the Upper Midwest ACH Association for over 15 years. Kate has been active in several National ACH Association Rules Work Groups over her career. She is a popular speaker at both local and national conferences on electronic payments-related topics.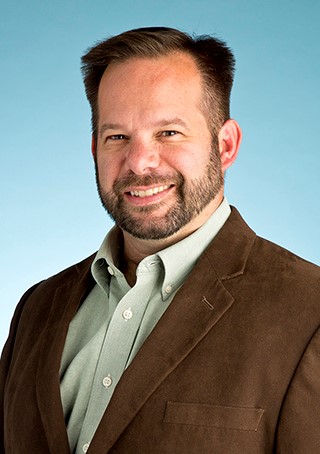 Jason Carone
SVP, ACH Product Management, The Clearing House
Jason Carone is a Senior Vice President at The Clearing House, responsible for EPN, the only private-sector ACH Operator. In his product management role, Mr. Carone is responsible for strategy, plans and execution of initiatives for growth, efficiency, safety and new capabilities. He works closely with industry groups, senior managers, regulators and other influencers to enhance the security and functionality of the ACH Network. Mr. Carone participates in industry forums and is a frequent speaker at industry conferences, meetings and events.
He has more than 25 years' experience in bank product management, operations, consulting and digital banking, for various firms, including Silicon Valley Bank, Zions Bancorp, P&H Solutions, and U.S. Bank. He received his undergraduate degree in Economics from the University of Utah and holds the Accredited ACH Professional, Accredited Payments Risk Professional, and Certified Treasury Manager certifications.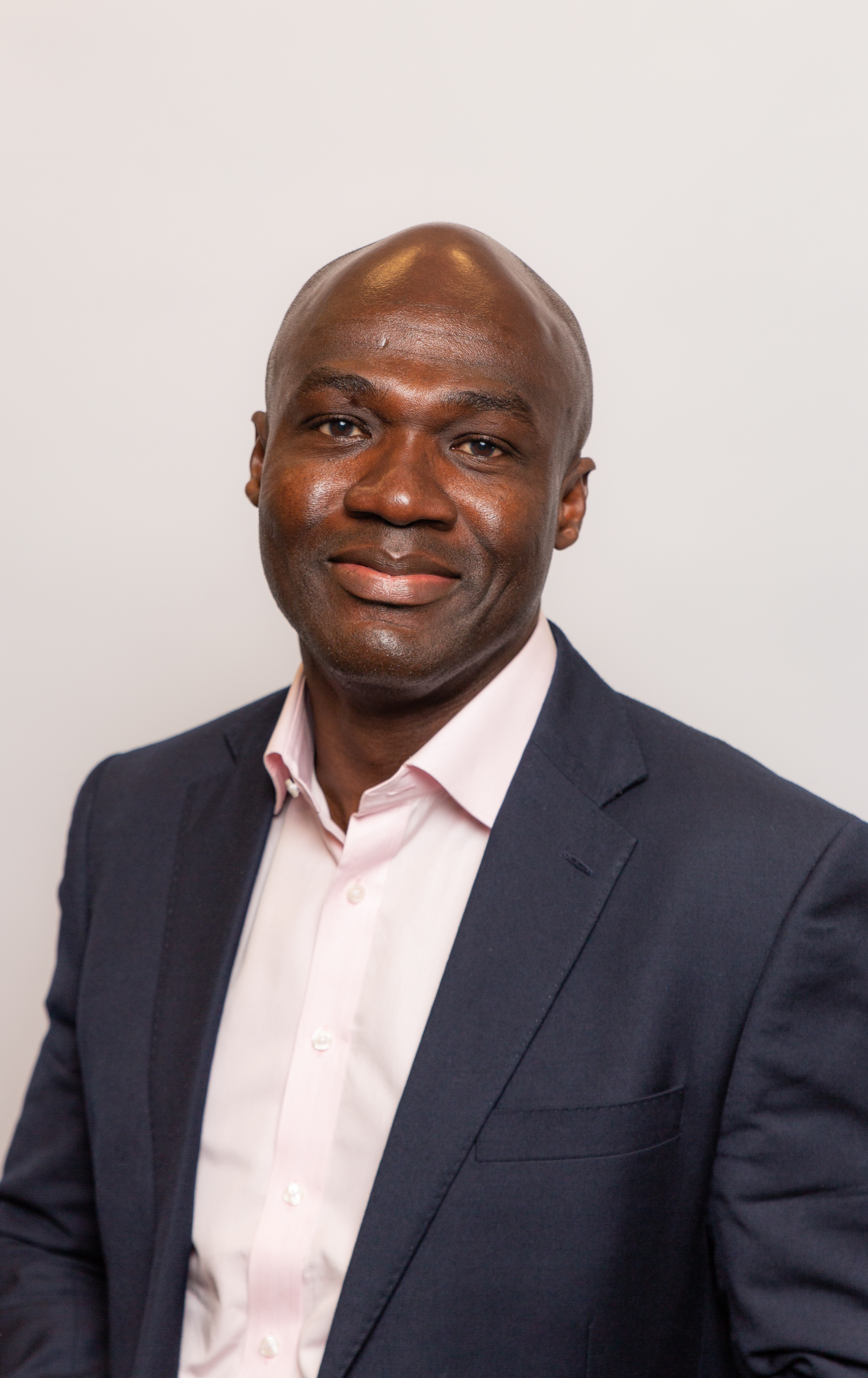 David Dwumah
CEO
and Founder, OurBanc
BIO COMING SOON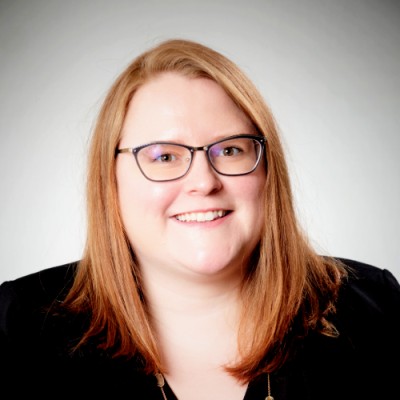 Erica El Hilali
Director of Cannabis Business Relationships, Green Check Verified
Erica El Hilali provides compliance and software solutions to Financial Institutions that want to bank the cannabis industry as well as a marketplace offering financial services to the cannabis industry. Additionally, Erica holds an Accredited ACH Professional (AAP) designation, Accredit Cannabis Banking Professional (ACBP), as well as a master's in business administration (MBA) from the University of Minnesota. She has a decade and a half of experience working in ACH, treasury management, software, risk management, and cannabis banking. She serves on the Emerging Market Coalition Payments working group creating standards and best practices in payments for the cannabis industry.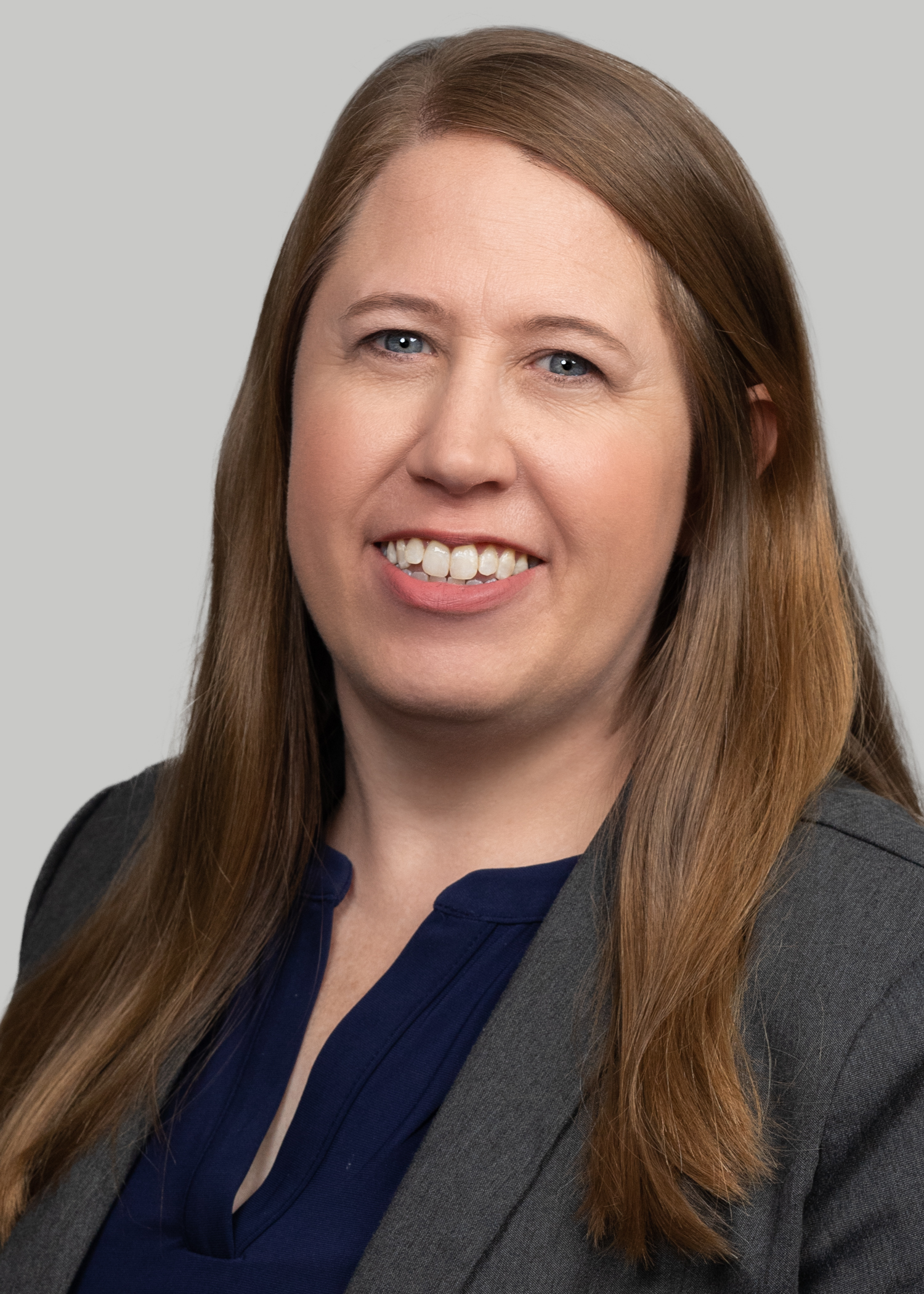 Kimberly Ellis, AAP, APRP, NCP
Director of Education Services, UMACHA
Kimberly is a seasoned banking professional with experience in various areas of deposit operations, risk management, and deposit compliance. Kimberly uses her knowledge and experience to educate members and provide them with solid advice and fully explained answers to payment-related questions.
Kimberly's best skills are her years of knowledge and experience, and the professional accomplishment that she is most proud of is passing all her accreditations. She loves what she does and loves sharing her knowledge with others. Her goal is to make members more confident in their work by sharing experiences, knowledge, and advice.
In her free time, Kimberly enjoys spending time with her family, preferably outside in the warmer months. She also likes to watch documentaries, biographies, and other non-fiction movies and shows.
Dan Gonzalez
VP Customer Relations, Federal Reserve Bank of Atlanta
BIO COMING SOON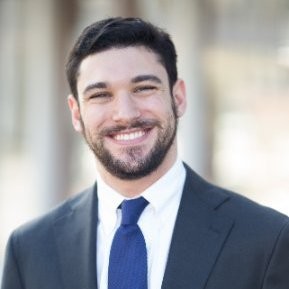 Alexander Goody
Fintech Product Counsel, Global Innovations Bank
Alex has spent his career spanning legal and product development in growing companies. As Fintech Product Counsel of Global Innovations Bank, he draws on his extensive background in techs to ensure that the Bank is continually at the forefront of payments innovations and fintech law. Prior to joining Global Innovations Bank, Mr. Goody was Head of Product and Counsel at Elemental Mail. Before that, Mr. Goody was responsible for Product at ClearAccessIP (acquired by IPwe), designing and launching the first deep learning platform to facilitate patent transactions and valuation.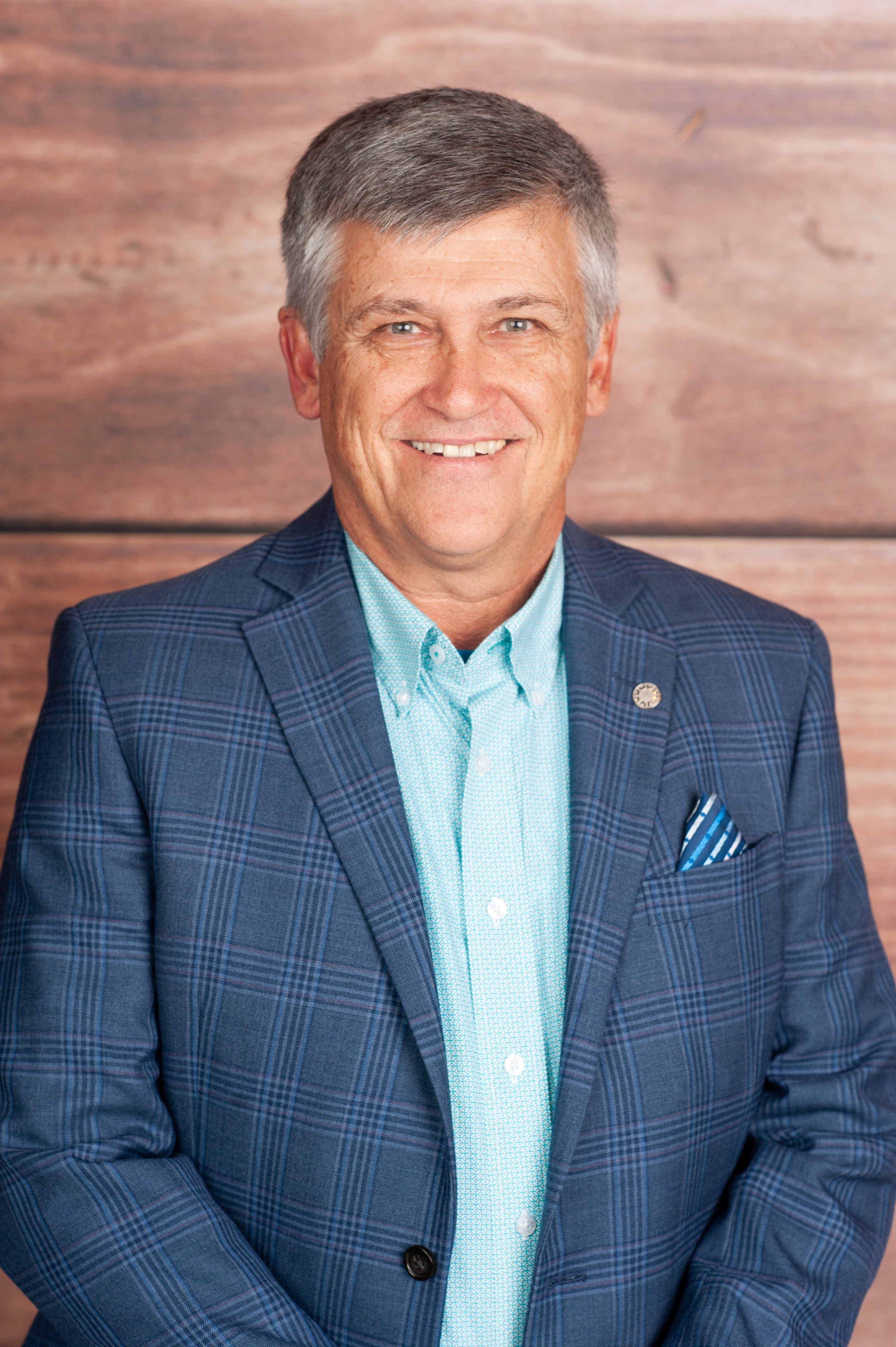 Keith Gray
VP, The Clearing House
Keith Gray is a Vice President with The Clearing House with responsibility for Strategic Partnerships. Mr. Gray works with these partners to facilitate launching and supporting their payment-related initiatives, as well as supporting banks and credit unions directly as they plan and execute their strategies to leverage RTP and other networks.
During his 20 year + career, Mr. Gray has worked extensively with financial institutions of all sizes, as well as financial technology companies on emerging payments initiatives, mobile solutions, and online banking applications. He worked with multiple early-stage organizations bringing new products to market.
He is a frequent speaker at conferences and payments-related functions.
Andrea Hanlon
VP Retail Delivery, Wings Federal Credit Union
Andrea Hanlon leads 33 Branches and the Contact Call Center in serving over 360,000 members. With a focus on service and innovation, Andrea drives her teams through transformation in both the Branch and Contact Center to utilize self-service technologies to improve efficiencies, production growth and satisfaction. Andrea collaborates with her peers and partners across the industry to create optimal financial solutions and experiences for members while expanding the presence of Wings.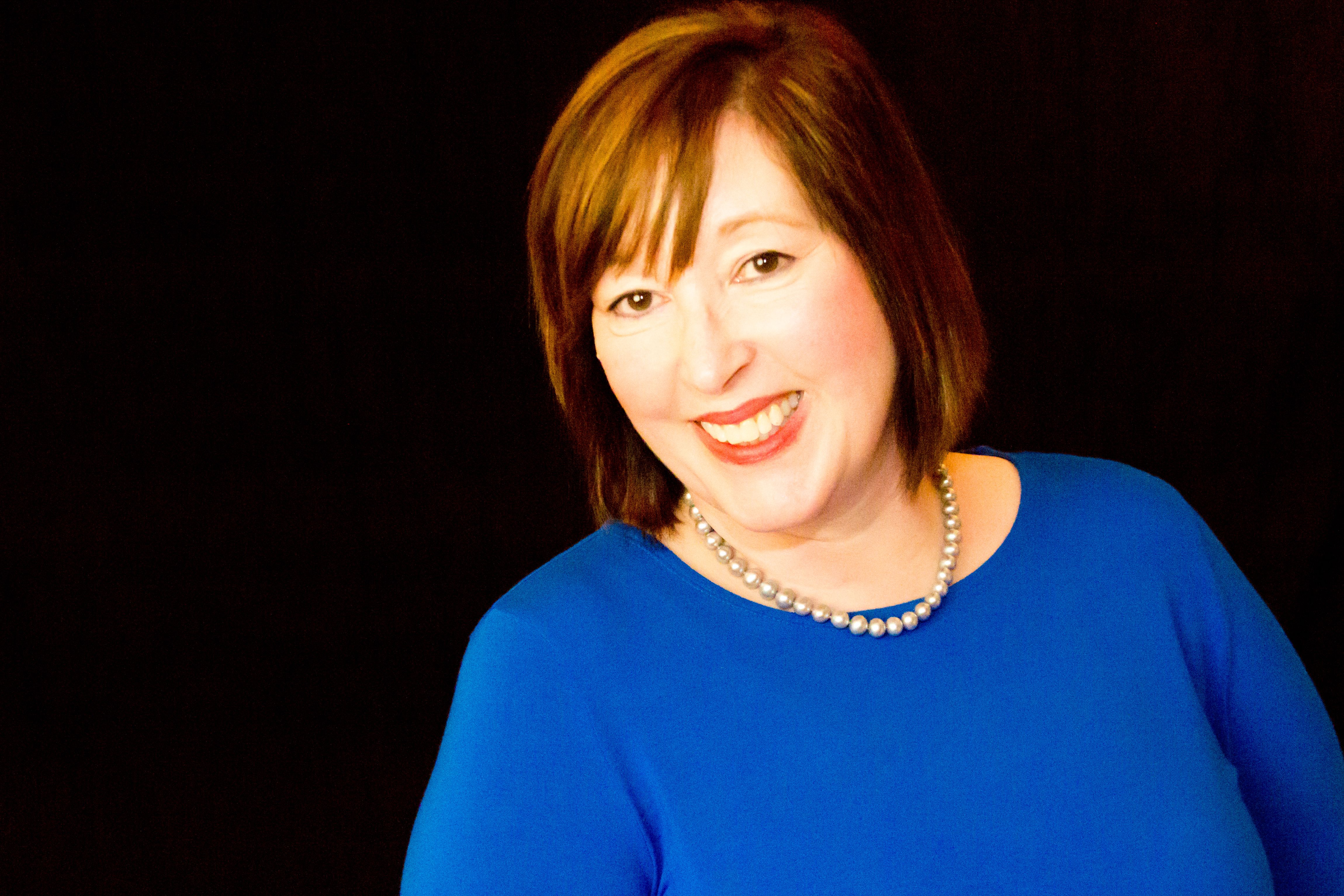 Scarlett Heinbuch
Payments Risk Expert, Federal Reserve Bank of Atlanta
Scarlett L. Heinbuch is a payments risk expert in the Payments Forum at the Atlanta Federal Reserve
Bank. Her research focuses on cash use, access, and preservation with a lens on payments diversity,
equity, and inclusion.

She has worked in the financial services field for more than 20 years in various roles with several
Fortune 500 companies, including Capital One and Wells Fargo. In her previous role in the Payments
Studies Group at the Federal Reserve Bank of Richmond, she focused on payments policies, consumer
payments behaviors, and worked with payments business and industry leaders. Scarlett is an
internationally known expert in women's financial health, social norms for women in retirement
planning, and economic empowerment.

Scarlett holds a PhD in public policy and administration from Virginia Commonwealth University (VCU)
and a master's degree in public health from VCU's School of Medicine.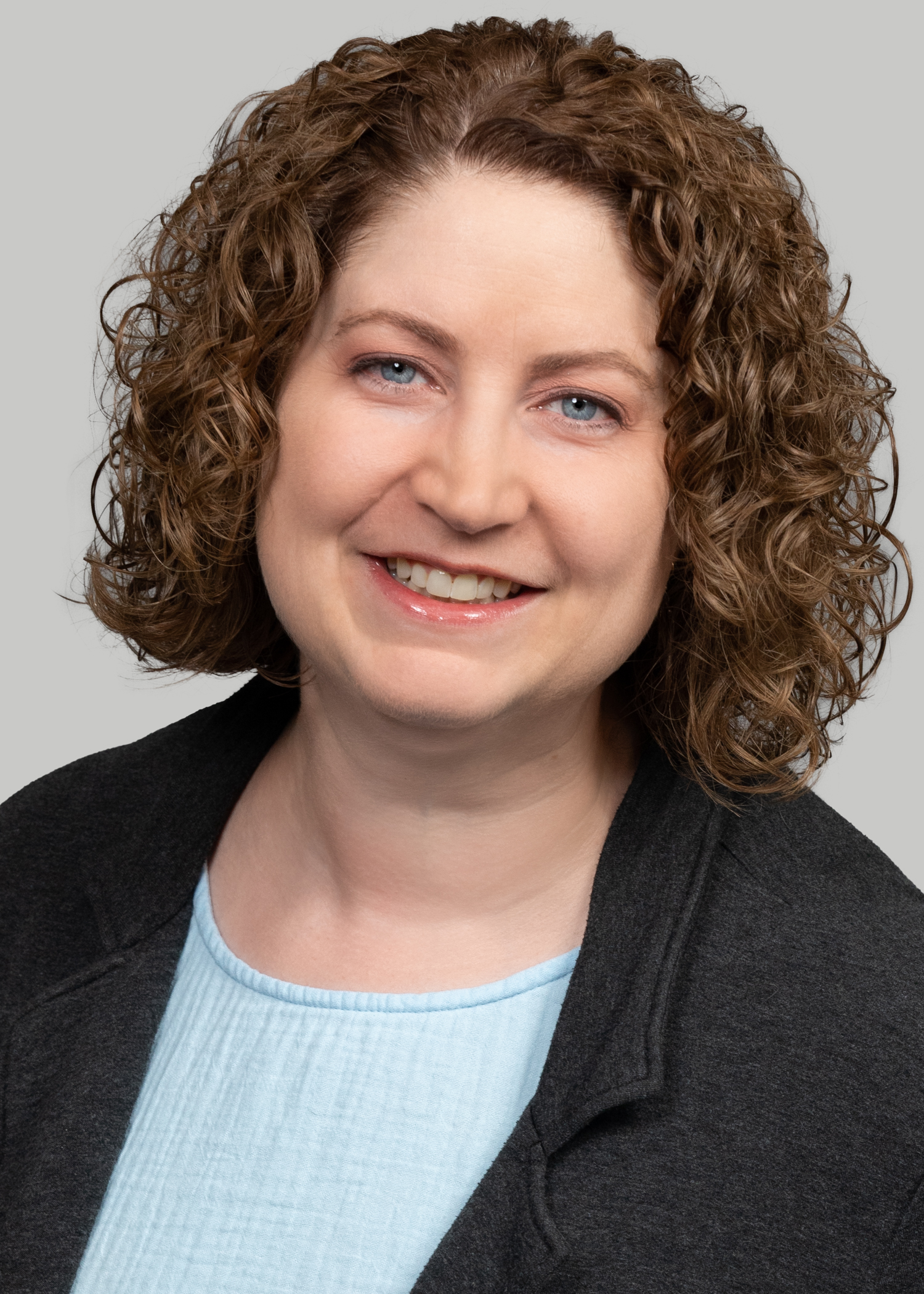 Sara Hentges, AAP, APRP, NCP
Director of Compliance Services, UMACHA
Sara Hentges brings a wealth of knowledge and experience to her Director of Compliance Services role. She is passionate about working for the good of the payments network. She believes that a better-educated industry means financial institutions have stronger risk and compliance programs. Her leadership, collaboration, regulatory compliance, and risk management skills have helped her to bring these values to UMACHA, resulting in a stronger compliance department.
One of the valuable lessons that Sara has learned in her career is that it is okay to be afraid to fail, you can learn the most from things that don't go as planned. She believes that continuing to have the passion to learn and grow is the key to professional success. Her favorite part of her job is the members and her peers – she loves connecting with fellow compliance nerds.
When she's not working, Sara enjoys spending time with her husband, dogs Bella and Ripley, and cat Harley. She trains her dogs, watches movies, cooks or gardens.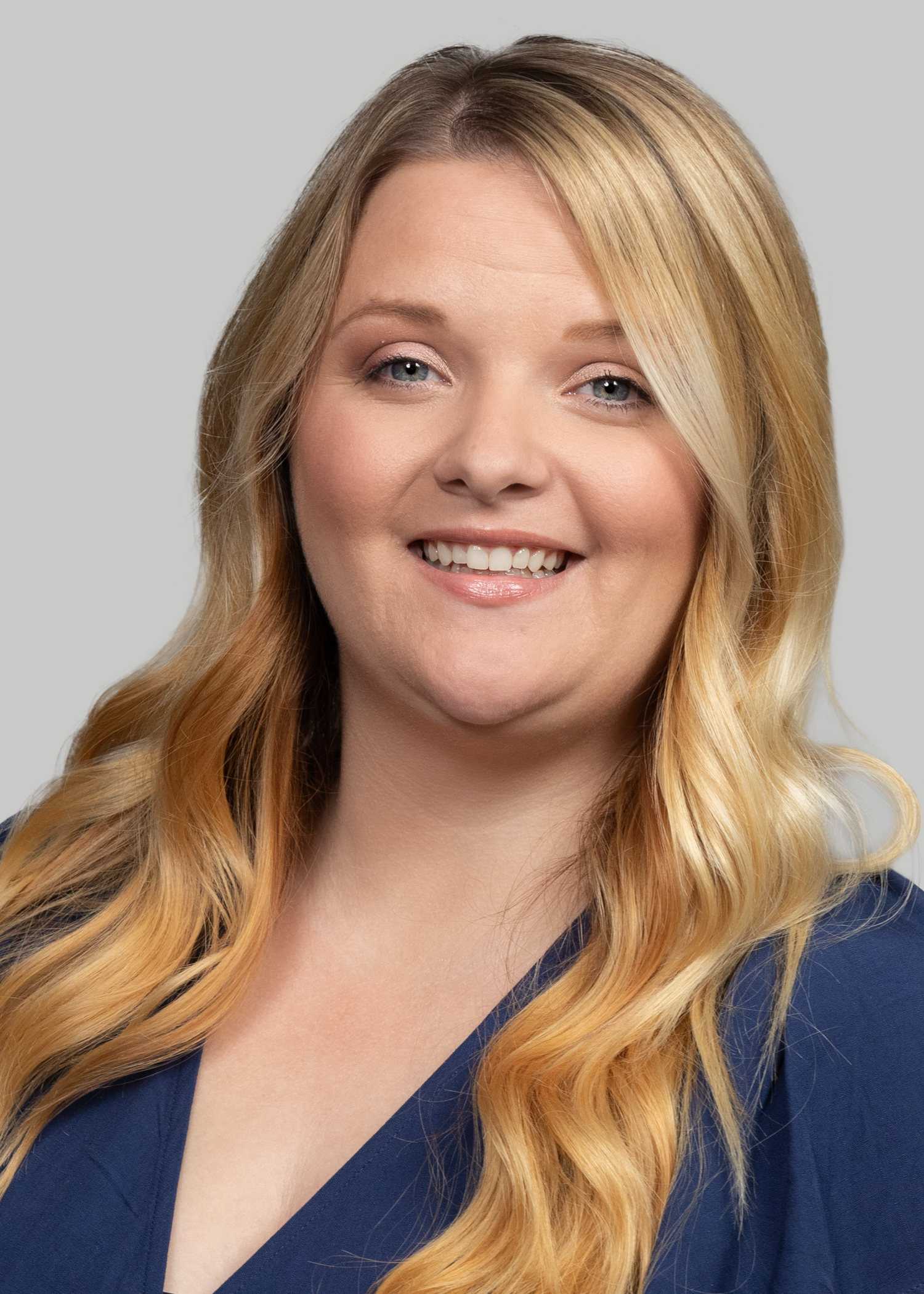 Jamie Herbert, AAP, APRP, NCP
Associate Director of Compliance Services, UMACHA
Jamie has over a decade in the financial services industry. Her primary responsibilities at UMACHA are completing ACH audits and risk assessments. Prior to starting with UMACHA in 2019, Jamie was an EFT/ACH Specialist for Valley Credit Union in Billings, MT. She handled multiple back-office duties, which included processing ACH exceptions, setting up new debit and credit cards and remote deposit capture. Jamie obtained her AAP certification in 2014, her APRP certification in 2021, and her NCP certification in 2022.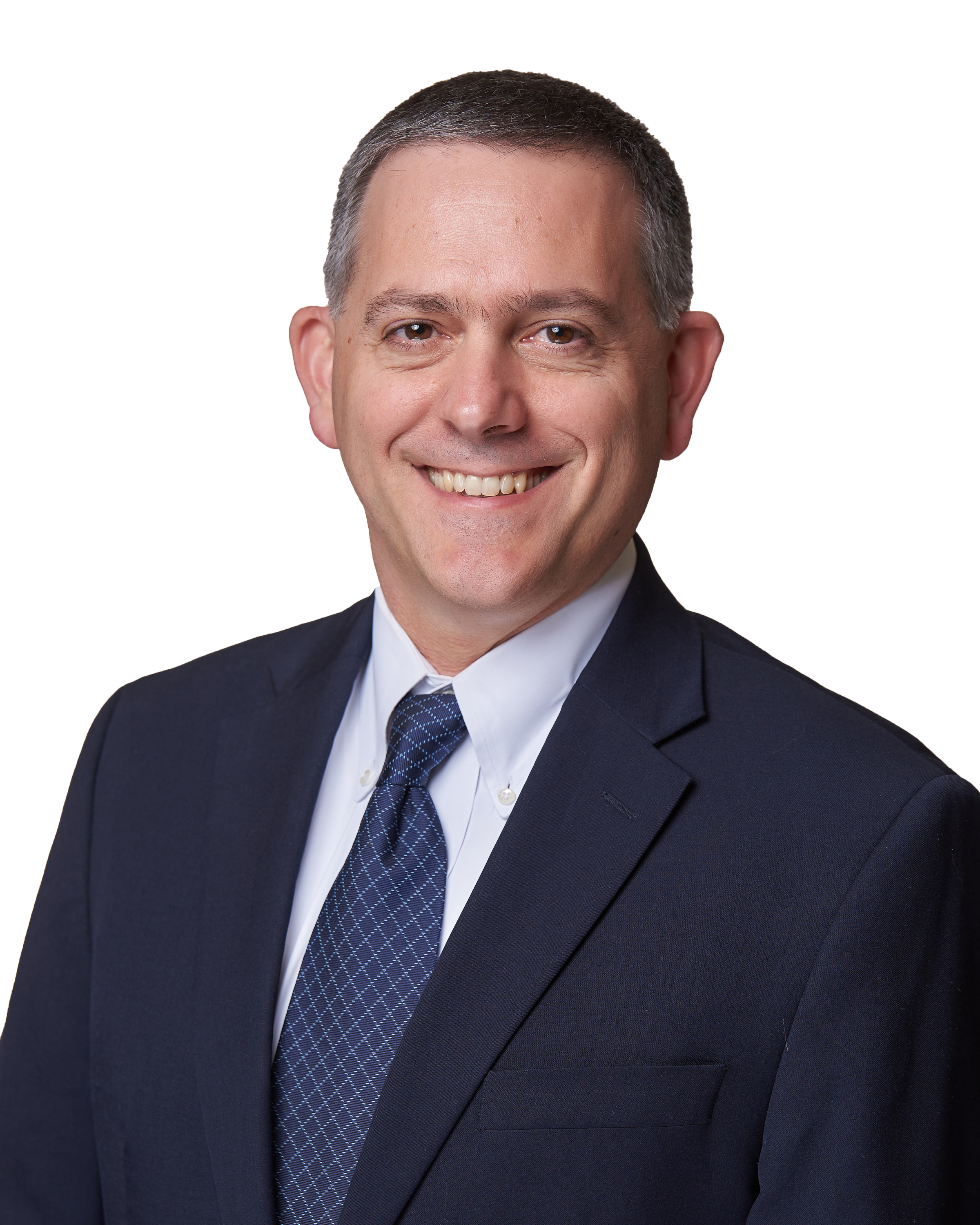 Mike Herd
Senior VP ACH Network Administrator, Nacha
Michael Herd leads Nacha's ACH Network Administration department, which is responsible for activities that support Nacha's role as administrator of the U.S. ACH Network, including rulemaking, risk management, compliance, and advocacy. Mike manages the Nacha rulemaking process and its Rules and Operations Committee. Most recently, Nacha's strategic priority has been the implementation and adoption of Same Day ACH capabilities, and the rollout of a new risk management framework.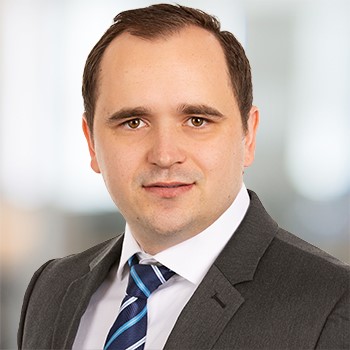 Faruk Husejnovic, AAP
Digital Services Quality Analyst, Bell Bank
Faruk Husejnovic is an AAP-accredited professional working as a quality analyst in Digital Services department at Bell Bank. He excels at keeping teams connected, implementing and testing new systems and training tem members. With a strong passion for his work, Faruk enjoys collaborating with talented individuals to enhance customer experience and improve productivity. His expertise and dedication make him a valuable contributor to the UMACHA Navigating Payments conference, where attendees can benefit from his insights.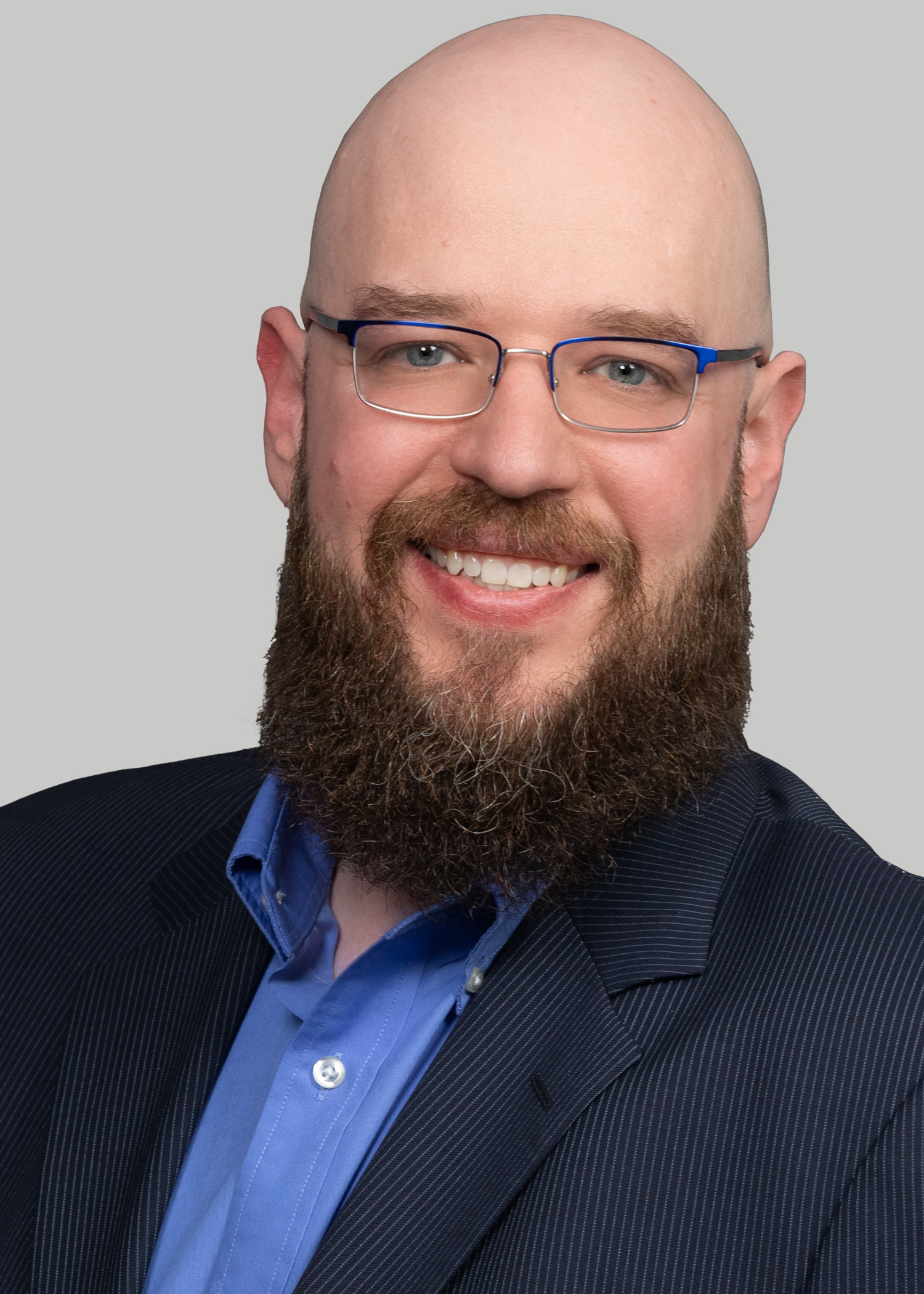 Nate Itzen, AAP, APRP
Associate Director of Compliance Services, UMACHA
Nate Itzen is an accomplished Associate Director of Compliance Services with over 20 years of experience in financial services. He has worked in various areas of the industry, including ACH operations and treasury management operations at a mid-sized regional bank. Nate's accreditations include AAP and APRP, which showcase his expertise and dedication to the field.
Throughout his career, Nate has learned a valuable lesson that he applies to his work every day: to try new things and not be afraid to fail. He believes that this mindset is crucial to personal and professional growth.
Nate is passionate about making a positive impact on the financial services industry. He strives to help financial institutions stay compliant with rules and regulations while improving their processes. His dedication to excellence and commitment to his clients are what set him apart in his field.
When Nate is not working, he enjoys spending time with his wife and friends, watching TV and playing video games.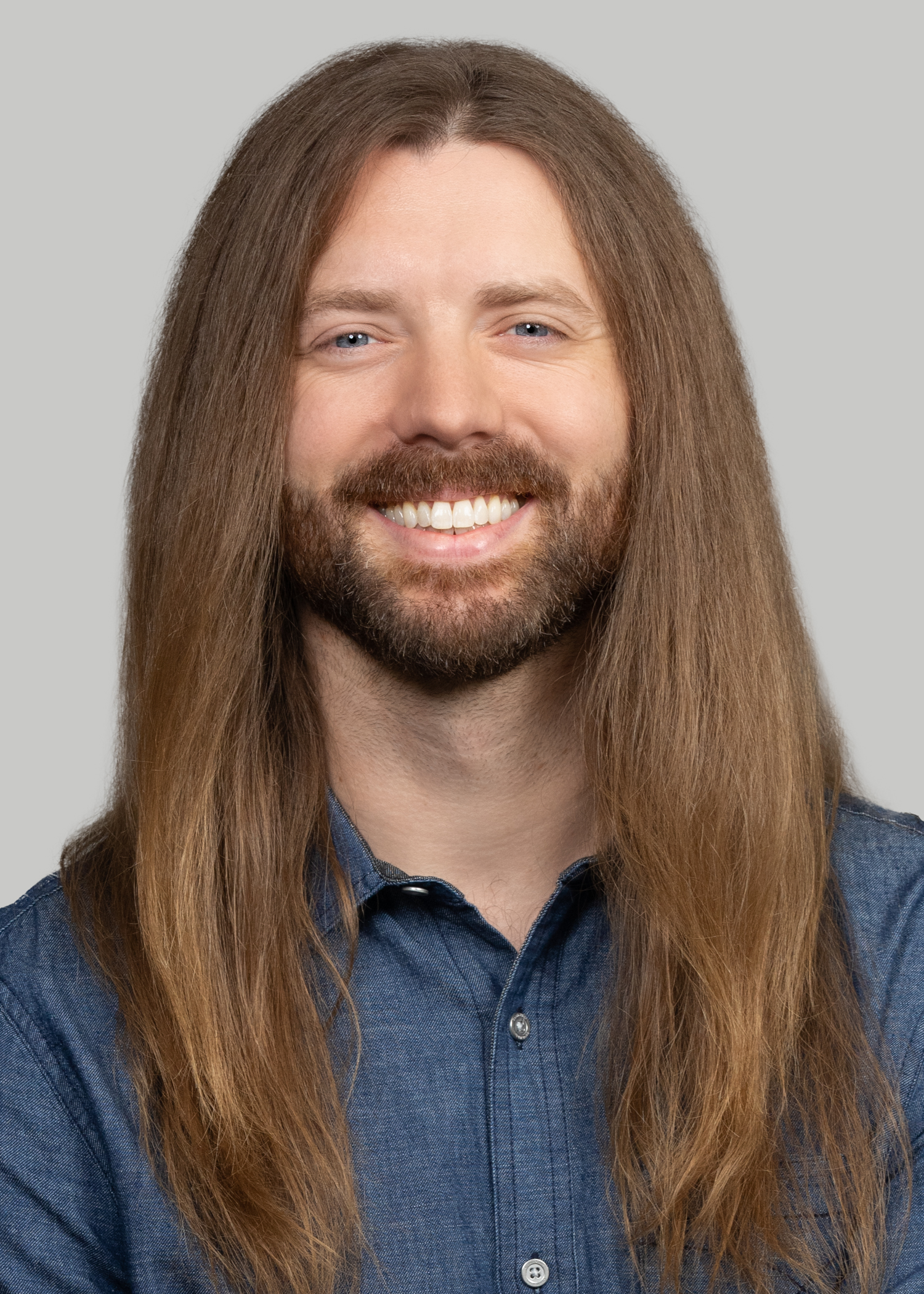 Jason Johnson, AAP, APRP, NCP
Associate Director of Operations, UMACHA
Jason is a highly experienced and knowledgeable member of UMACHA, having joined the organization in 2019 as the Associate Director of Education. During his three years in this role, Jason helped UMACHA members navigate the complex world of electronic payment rules and regulations. Recently, Jason made the lateral move to his current position in operations where he continues to play a vital role in the association.
Despite his busy schedule, Jason remains committed to continuing his work in education, and can often be found assisting UMACHA members with their inquiries through the member hotline and email inbox. His extensive experience in the financial industry has given him a deep understanding of the challenges facing both individuals and organizations in the payments sector.
When he's not working, Jason loves spending time with his wife Nicki and their dog Colby Jack. Together, they enjoy staying active through road trips, hiking, skiing, and kayaking.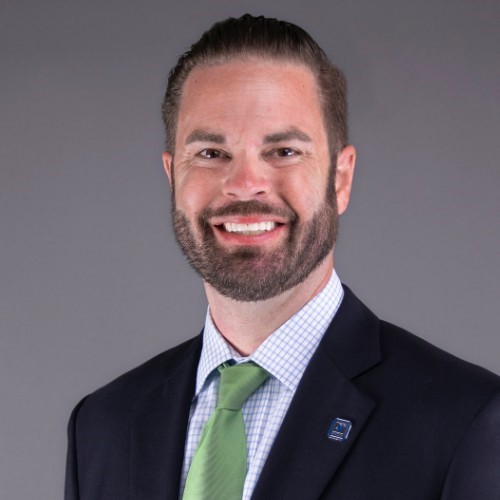 Todd Koehn
VP Faster Payments Solutions, Bankers Bank
Todd Koehn, has twenty years of payments and financial industry experience, with past roles at payments providers and core processors, he has presented to over 250+ Community Banks on RTP/FedNow. Todd understands the technology needs of community banks to help them serve a diverse customer base while at the same time, making their processes more efficient and how to make or save money with these new payment rails. Todd helps community banks better understand how RTP/FedNow can help retain, attract and grow critical banking relationships and the benefits of adopting Bankers' Bank's Aite-Novarica awarding Funding Agent Solution with liquidity management to facilitate settlement. Todd is on the BOD of the US Faster Payments Council representing all Community Banks under $10b, a member of the Bankers' Bank Strategic Planning Committee for all things payments, including instant payments, instant settlement and Crypto. He also works with community banks to create effective payments & technology strategies and seeks out new partnerships for Bankers' Bank.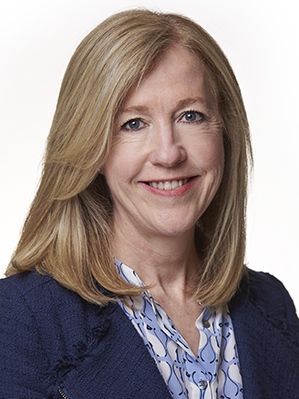 Jane Larimer
President and CEO, Nacha
Jane Larimer is President and CEO of Nacha, which governs the modern ACH Network, the payment system that quickly and safely moved more than 29 billion payments in 2021. Nacha also develops rules and standards, provides industry solutions, and delivers education, accreditation, and advisory services.
Jane has led Nacha since July 2019, guiding the association as it builds consensus to further innovation in the payments industry. Jane has been recognized for her work in advancing the ACH Network and for Nacha as a leader in payments education. In 2022, Jane was named one of Washington DC's Most Influential People by Washingtonian Magazine, and in 2021, she was named one of the Most Influential Women in Payments by PaymentsSource.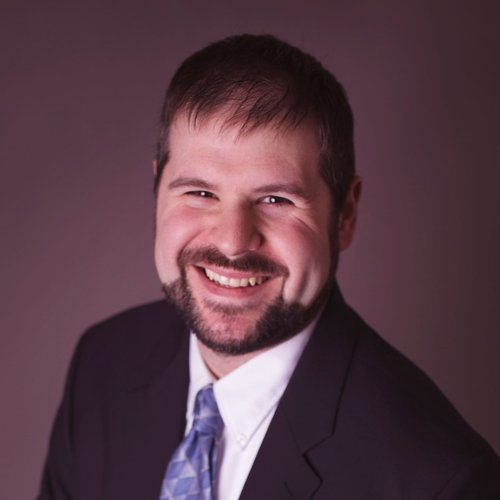 Reed Luhtanen
Executive Director, U.S. Faster Payments Council
Reed Luhtanen is Executive Director of the U.S. Faster Payments Council (FPC). The FPC is an industry-led membership organization whose mission is to facilitate a world-class payment system where Americans can safely and securely pay anyone, anywhere, at any time and with near-immediate funds availability. Reed is responsible for managing the daily operations of the organization and working with the FPC board and membership to execute on the FPC's strategic plan while ensuring inclusive and transparent dialogue with all FPC stakeholders. FPC members include business end-users, consumer organizations, financial institutions, payment network operators, technology providers, and others.

Reed has extensive experience in the payments industry and has served on myriad industry bodies, most recently an officer on the FPC Board of Directors; the Federal Reserve-sponsored Governance Framework Formation Team, which created the U.S. Faster Payments Council; and the Corporate Advisory Group for The Clearing House's Real-Time Payments System. Prior to joining the FPC, he spent 15 years at Walmart, departing as senior director of global treasury, where he was responsible for the company's payments-related public policy and public relations initiatives, network and processor relationships, and establishing Walmart's payments acceptance strategies.

In 2015, Reed was recognized as one of PayBefore's Top Ten Payments Lawyers and The Electronic Transactions Association honored him as a member of its Forty Under 40 class in 2019. He has a B.A. in Political Science from the University of Arkansas' Fulbright College of Arts and Sciences and a J.D. from the University of Arkansas School of Law. He is based in Bentonville, AR.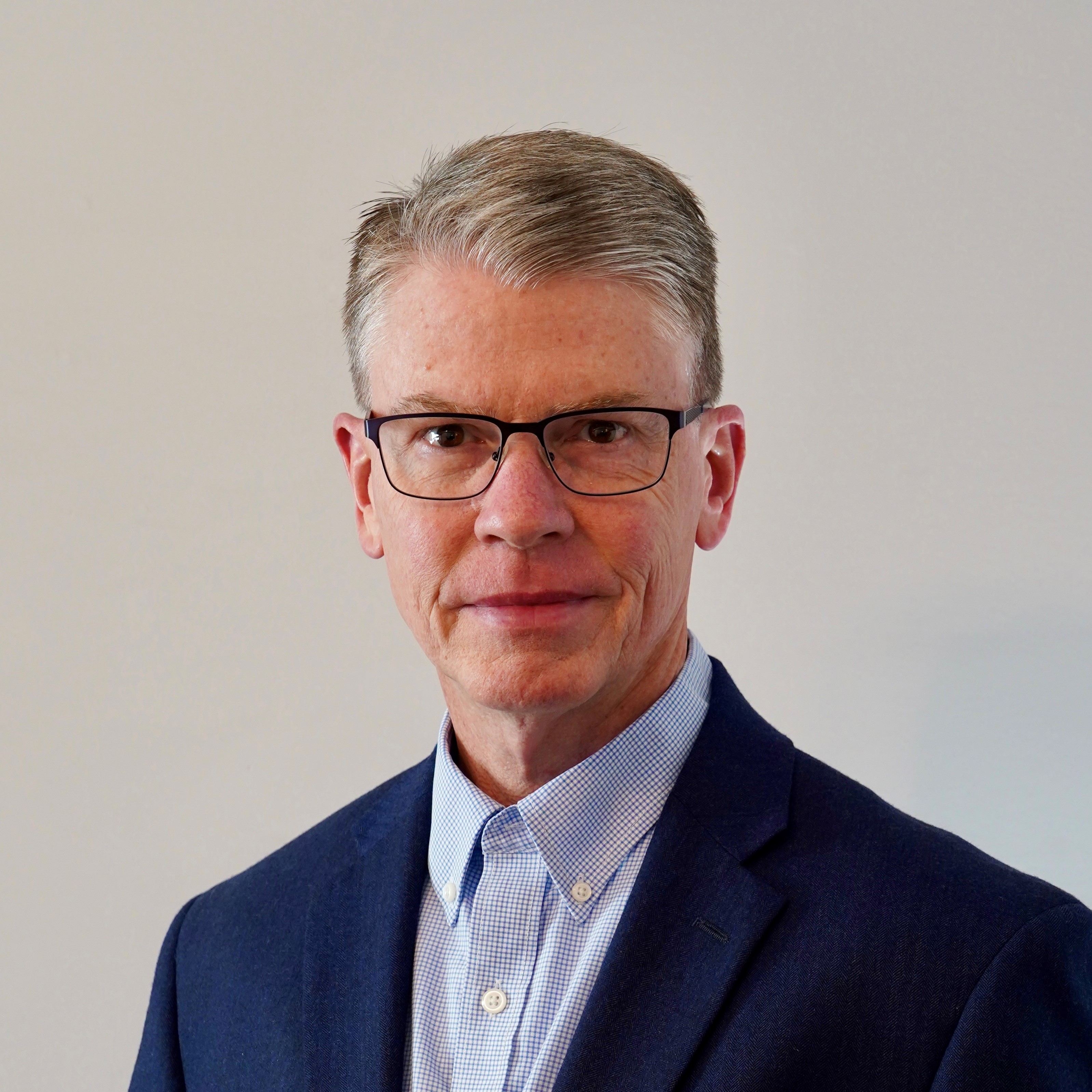 Devon Marsh, AAP, APRP
Senior Director ACH Network Administration, Nacha
Devon Marsh is Senior Director, ACH Network Administration at Nacha. He joined Nacha in 2022 following a 26-year career in banking. He has worked in operations, risk management, and payments strategy, all in support of electronic payments. He is a past chairman of the Risk Management Advisory Group as well as the Accredited Payments Risk Professional Oversight Board at Nacha.
Devon holds a Bachelor of Science degree from the United States Naval Academy and an MBA degree from Brenau University.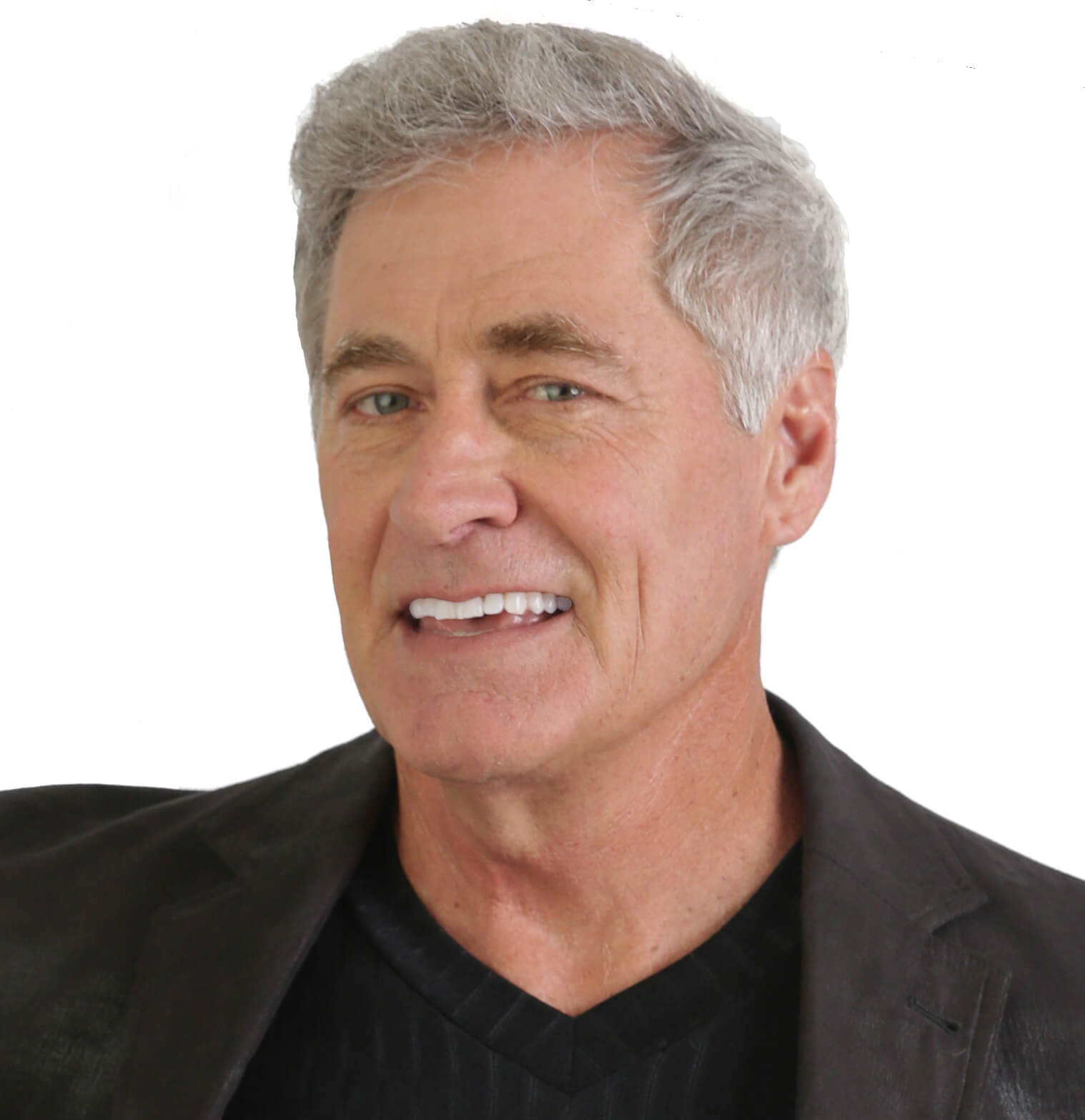 Mark Mayfield
Author & Comedian
It's pretty simple what Mark Mayfield does: he talks about very serious stuff in a very funny way.
Mark has one of the most diversified backgrounds in the speaking industry having owned and operated several businesses ranging from livestock production to nightclubs to golf instruction, and also spent ten years as a
lobbyist in Washington, D.C. and in thirteen state legislatures for a Fortune 500 company. That business experience combined with his work as a nightclub performer allowed him to create truly unique presentations.

His tagline is simple: Solid Business Wisdom in a Brilliant Comedic Style.

He is one of the rare individuals in the world who is equally adept at performing comedy shows or high-content speeches. He has received rave reviews sharing the stage with a wide variety of celebrities like Paul Newman, Peter Frampton, Colin Powell, and Bob Newhart and has introduced a President of the United States on a live, nationwide television broadcast.
Mark is author of several business books and two joke books including his latest Morph, a guide to accepting and managing change, and has spoke to a Who's Who list of corporations, conventions, and trade associations
over the past four decades. He was raised on a farm, received two degrees magna cum laude from Kansas State University, and taught school before he began his lobbying, business, and speaking career. He has received
the CSP designation from the National Speakers Association and been inducted into their Hall of Fame.
He is happily married (although his wife is not) and is the proud father of two daughters. He is also the most annoying Grandpa on the planet.

John McCullough, CPP, CFE
CEO, FRPA
John has extensive experience in retail and financial crime services. He worked for 22 years with Target Corporation in the Department Store Division. He is the co-founder of three other companies that are still operational after more than 15 years. John has conducted financial crime investigations and created crime prevention strategies for FI and retailers. He also develops diversion programs for numerous prosecutors on a variety of criminal cases and has been recognized by USSS for outstanding assistance on cases.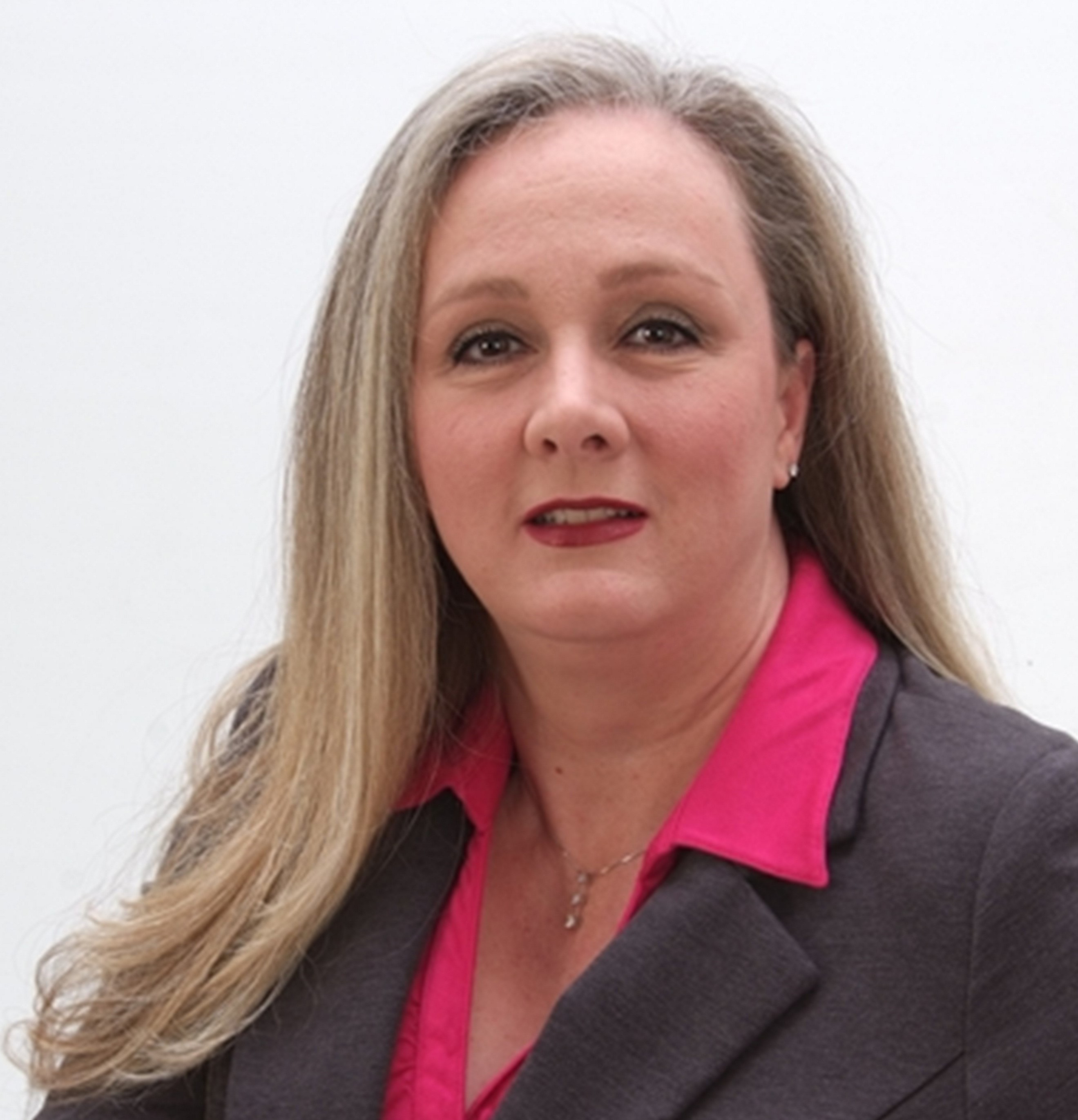 Val McCune
Senior Associate Consultant, RLR Consulting
Ms. McCune is an experienced Banker with 35+ years in the banking industry. Her expertise is in the areas of Regulatory Compliance, Treasury Management, and Operations. Val also spent several years at Wells Fargo, managing the customer service unit that supported Correspondent Banking, servicing over 5,000 financial institutions across the United States.

As a Consultant at RLR she has served as Project Manager for numerous merger and acquisition projects, compliance and control reviews, bank wide system conversions, workflow analysis and process improvement projects.

As a resident of Washington state, Val became involved in the Cannabis Banking space early on and served as a Research Assistant to a banker who was writing their Banking School thesis on Banking the Cannabis Industry. She worked to develop a Cannabis Banking Program inclusive of Risk Assessment, Policy, Procedure, Enhanced Due Diligence and more. Val has assisted several financial institutions with developing or enhancing their Cannabis Banking Programs and performing audits on existing programs.

Valerie resides just outside of Seattle, Washington with her husband and three children and enjoys traveling and spending time with her family.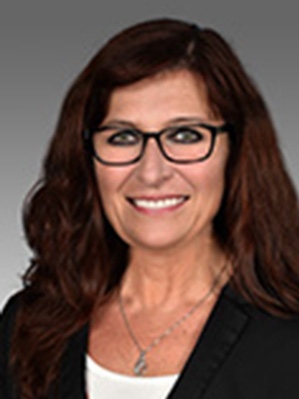 Nanci McKenzie, Juris Masters Financial Regulation & Compliance, AAP, APRP
Executive Vice President, Compliance & Business Relationships, Affirmative Technologies
Nanci McKenzie is the Executive Vice President, Compliance & Product Strategy at Affirmative Technologies. Nanci has over 35-years' experience in the financial industry including over 25 years in bank and credit union operations and audit, five years in financial technology and four years at the Payments Association, ePayResources. Nanci holds a Juris Master's degree in Financial Regulation and Compliance from Florida State University College of Law and a B.S. degree in Business Information Management. Nanci is an Accredited ACH Professional (AAP) since 2004 and an Accredited Payments Risk Professional (APRP) since in 2018. Nanci is currently pursuing a Graduate Certificate at University of Central Florida.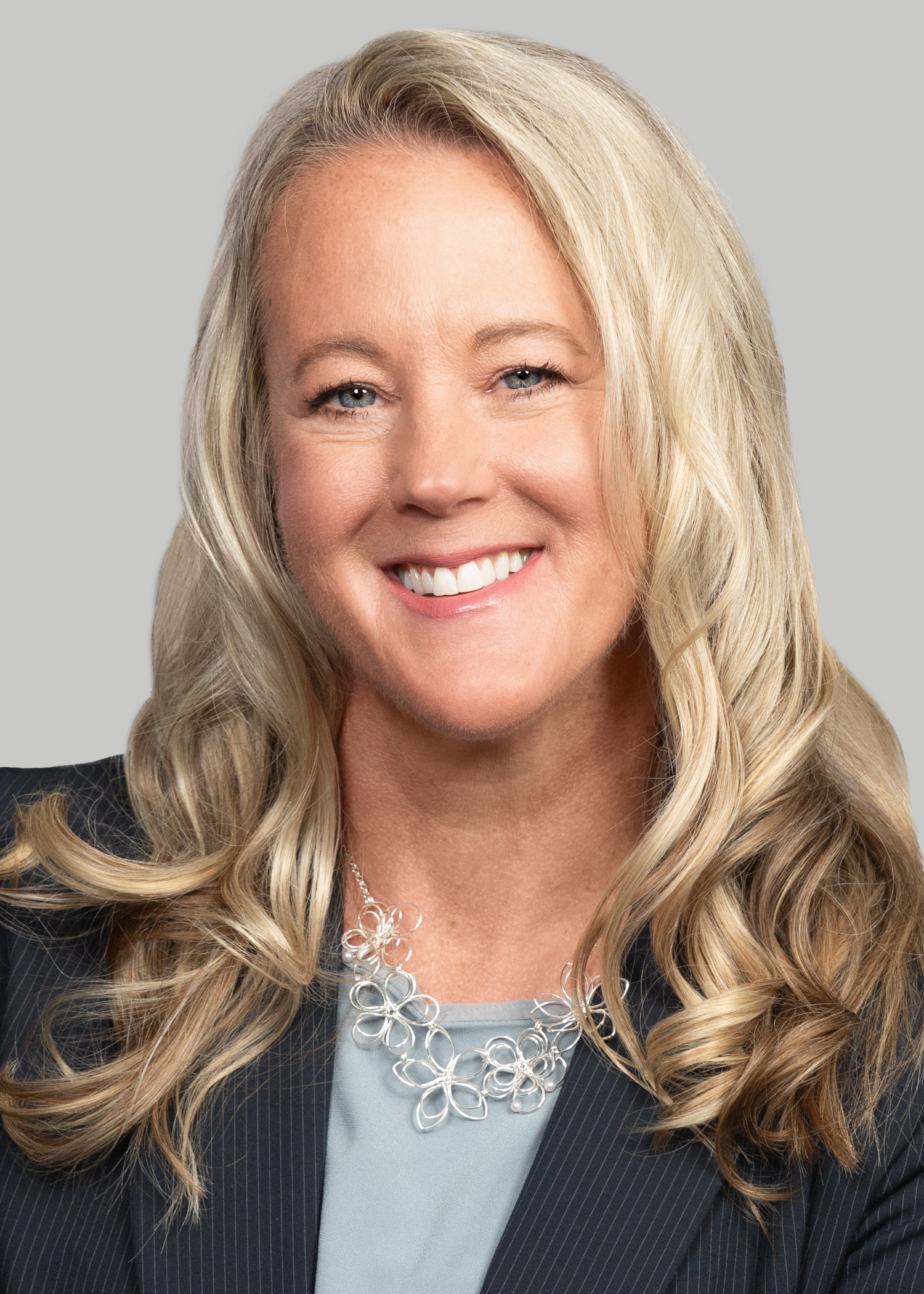 Jennifer A. Miller, AAP, APRP, NCP, PMC
Senior Director of Services, UMACHA
Jennifer has spent the last 30+ years in Banking with 19 years in software product management, design and consulting, and 7 years at a Midwest Financial Institution. Jennifer is currently the Senior Director of Services with UMACHA managing the compliance and education at the Payments Association. Jennifer is responsible for establishing effective electronic payment compliance services, as well as, creating and delivering training programs to drive client satisfaction by balancing regulation with managing market expectations in innovative ways. She is an experienced Cash Management Professional, with progressive leadership experience in Financial Institution and Software Development with a proven track record of meeting deadlines with consistent quality and detail. Intense knowledge of Agile, Stage Gate, and Contextual Inquiry Methodology.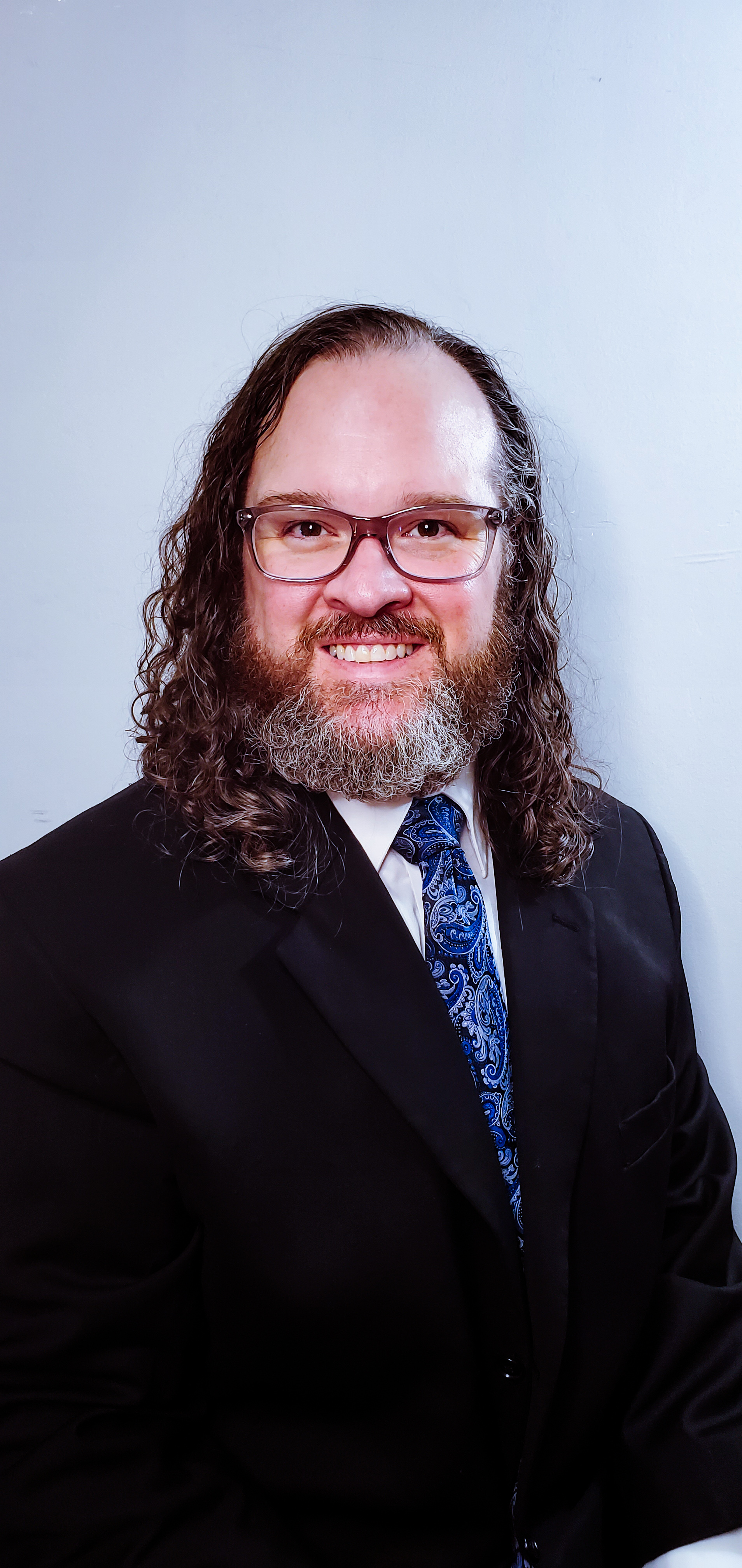 William Mills, AAP
VP, Deposit Operations Supervision & ACH Operations Specialist, Premier Banks
William Mills began his career in banking 11 years ago in the Deposit Operations department of Premier Banks. From there he moved to a role as ACH Origination Administrator. William completed his AAP in 2018. In 2021 William became the Deposit Operations Supervisor and ACH Operations Specialist. As his role at Premier has grown his purview has expanded to include ACH, Checks, and Faster Payments. William enjoys the puzzles that payments are bound to cause. He also has an interest in bringing deeper thinking and curiosity to these problems to eventuate better solutions for himself and his team.
William is also a singer, conductor, and music educator in the Twin Cities area. He has sung with and directed multiple choirs and has been lucky enough to travel around the world to do so. Education and training are his passion, and he looks forward to sharing as much of his knowledge and experience with you as possible.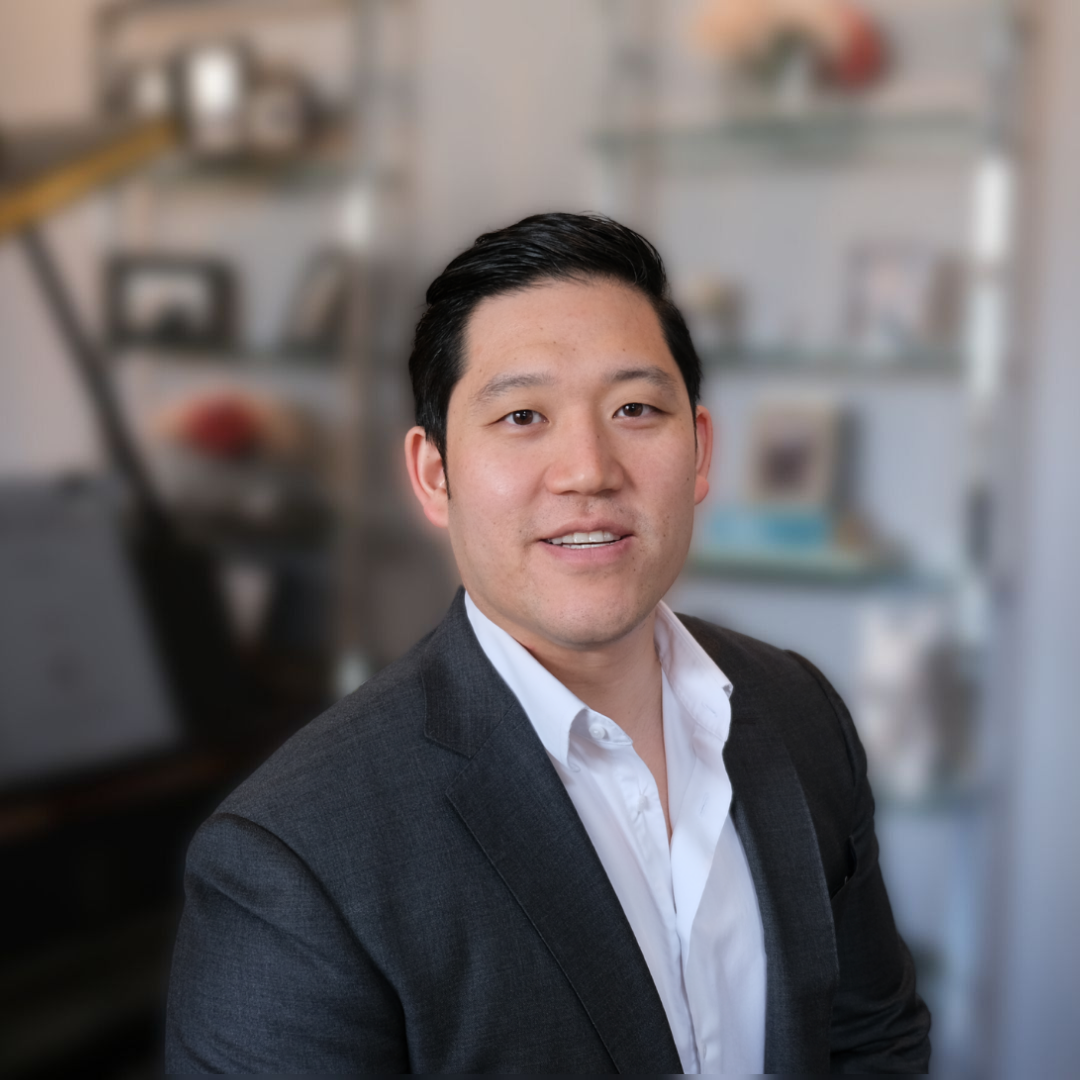 Kevin Miyamoto
COO, Identifee
Kevin Miyamoto is Co-Founder and Chief Operating Officer of Identifee, responsible for all operational and administrative procedures. Prior to working at Identifee, Kevin worked at Corporate Executive Board (now part of Gartner), and spent a number of years working in multiple roles in Wells Fargo's Payments, Virtual Solutions, and Innovations Team. Most recently, Kevin was the Business Manager in Wells Fargo's Sponsorship Team, managing over $850B of payment volume.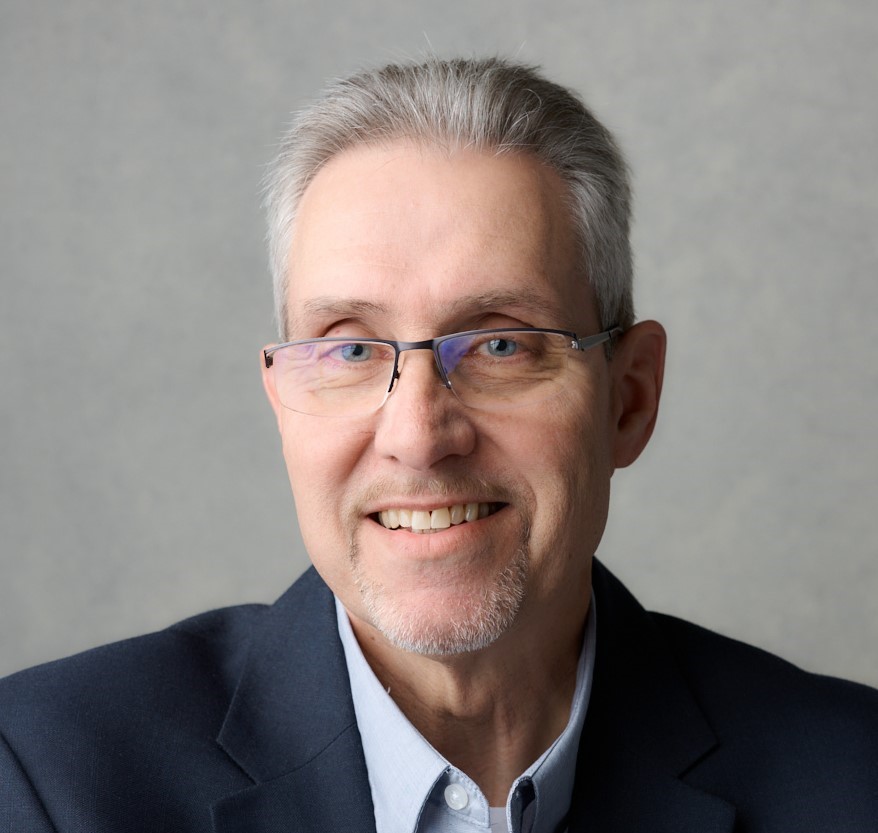 Kevin Moland
Product Strategist, Senior Advisory, Jack Henry and Associates
Kevin Moland is a Senior Advisory Product Strategist for the Payments Strategy team at Jack Henry, where he brings to bear four decades of experience working with financial institutions and financial services providers. Kevin has been a key player in the digital services revolution, providing product direction and design oversight for some of the nation's premier banking and payments companies. He is a featured presenter at conferences and industry events and has served as an adjunct faculty member for several prominent banking schools. His informal style and keen story-telling skills make him a sought-after speaker, teacher, and host.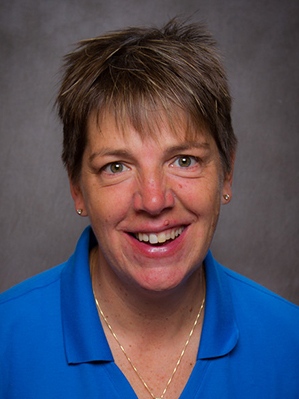 Anne Nehring, AAP
AVP, Wells Fargo
Anne has been with Wells Fargo for 34 years and spent the past 12 years in ACH. She is responsible for managing a team of individuals who input originator company and account set up information into our ACH system. Prior to being a manager in ACH, Anne worked with training and team member engagement for ACH. Anne started her career at Wells Fargo as a proof operator encoding checks. Anne has her AAP certification and assists team members who are preparing for the AAP/APRP exams annually.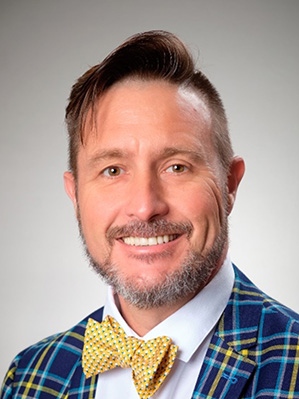 Kevin Olsen, AAP, NCP, APRP, CHPC
The Payments Professor & SVP , Pidgin
Kevin Olsen is the Payments Professor bringing enthusiasm and motivation to presentations. Viewing the world as a classroom which is exemplified in the professor's edutainment ed-u-tain-mint (noun\ When education is motivating, informative, and fun) style of training as he seeks to educate and inform all on the latest developments and trends in the fascinating world of electronic payments Kevin develops programs, presentations, and articles designed to orient and educate financial professionals on a multitude of electronic payment topics. Kevin is also a certified business coach helping lead organizations to innovate and communicate in the ever-changing world of payments, including building of payment strategies with a focus on product development and use cases for faster payments (RTP & FedNow).
Among his many certifications Kevin is an Accredited ACH Professional (AAP), an Accredited Payments Risk Professional (APRP), an NCP (National Check Payments Certification) as well as an NCP Certified Trainer and a Certified High-Performance Coach (CHPC).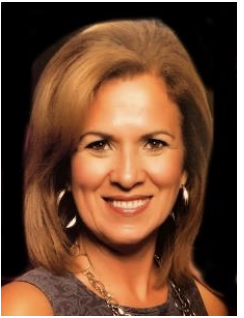 Jackie Pagan, NCP
VP ECCHO, The Clearing House
Jackie Pagán is the National Check Professional Certification Program Director for ECCHO. She leads a national accreditation responsible for developing check payment experts through a certification process that broadens working knowledge of every significant aspect of the check payment system including products, operations, relevant rules and laws that govern checks, industry standards, fraud and risk mitigation considerations.

She has been a National Check Professional (NCP) since 2011 and has over 32 years of financial industry experience. Highlights include successes in change management, strategic planning, communication, client services, problem resolution, regulatory and compliance management, risk, quality assurance, and vendor management.

Jackie is fluent in English and Spanish. She is active in her community serving at her church; served as a Big Brother Big Sister mentor and Junior Achievement advocate. She is a certified Life Coach to women in her community. Jackie is a two-time marathon runner who enjoys working out, biking, hiking, paddle boarding and kayaking.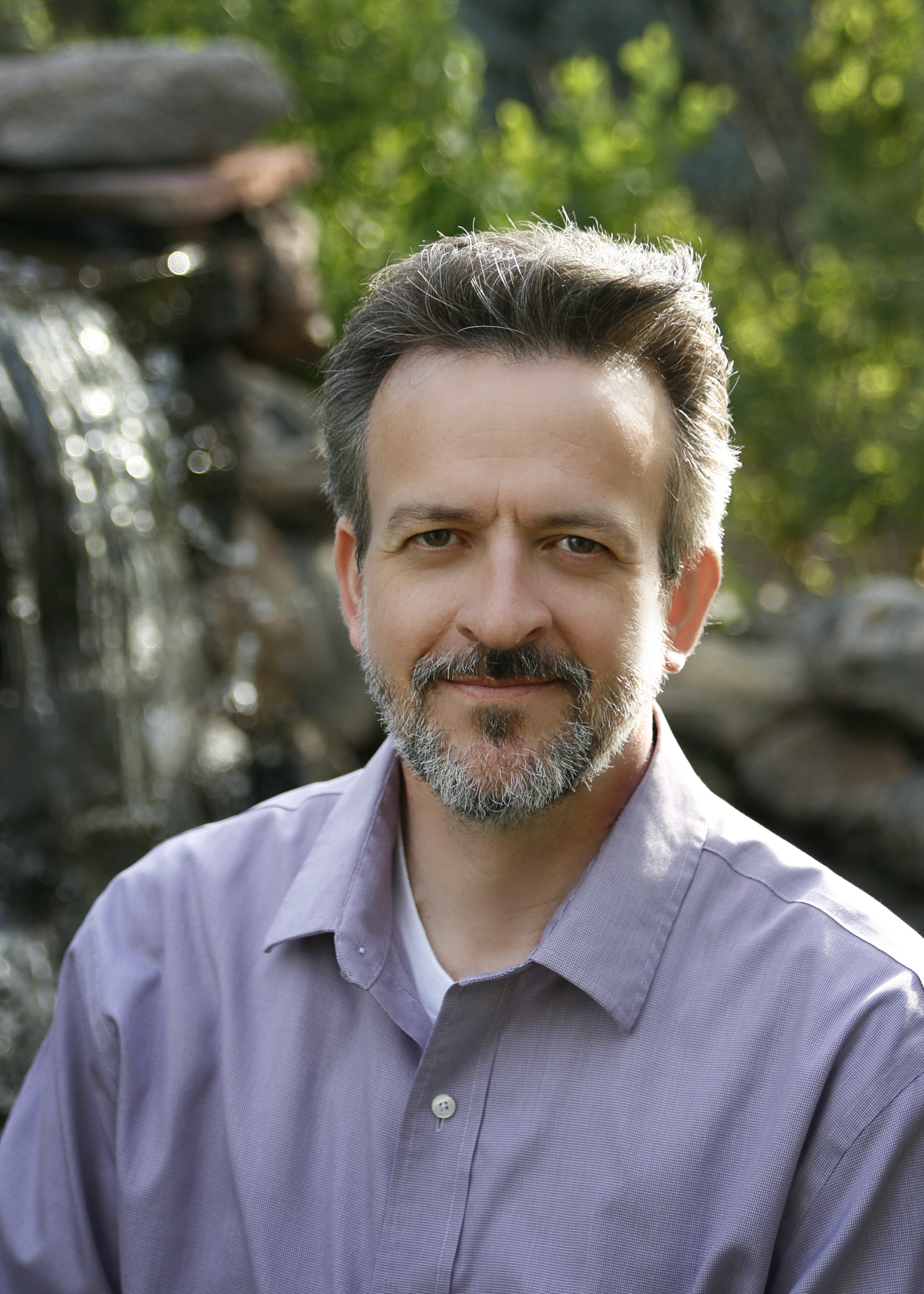 Scott Pope
SVP Risk and Compliance, US Bank
Scott Pope has worked for U.S. Bank for 9 years and is the Senior Manager for Risk and Compliance for Consumer and Small Business Payments (consumer/small business credit cards, debit cards and Prepaid). Scott has over 30 years of banking experience, with over 20 years in consumer compliance, and 17years of payments risk management and compliance experience. He has been a CRCM since April 2005 and is also a Agile Product Manager. Prior to joining U.S. Bank, Scott worked for First National Bank of Omaha and Capital One in various risk management and compliance roles. Scott has a Bachelor of Science in Economics and Geography from the University of Utah and a Master of Arts in Economics from the University of Tennessee, Knoxville. Scott lives in the Black Hills of South Dakota, has been married for more than 33 years and has one daughter.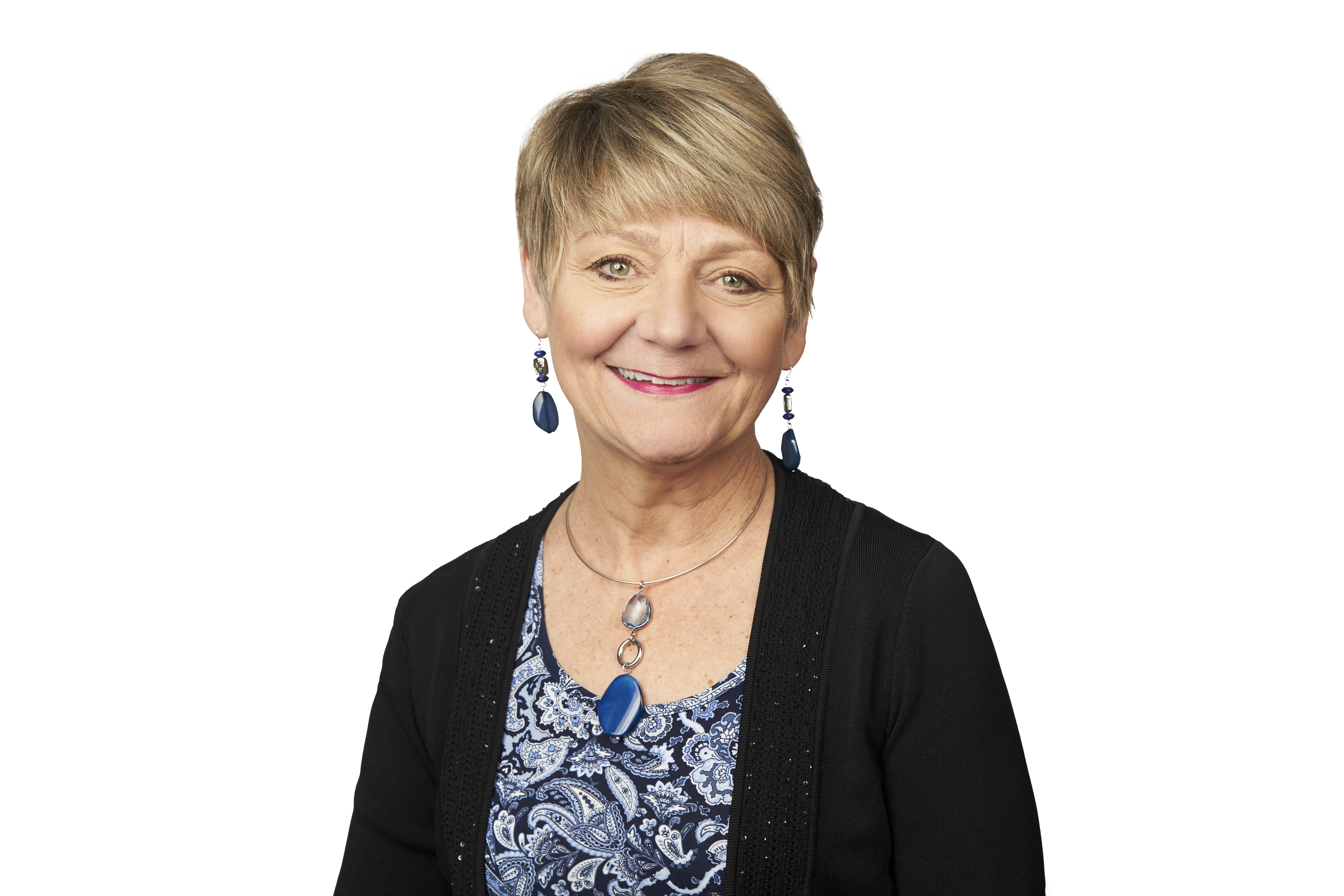 Pam Rodriguez, AAP
CEO, SFE
Pam has a Passion for Payments and People and has over 30 years of experience conducting audits, risk assessments and speaking sessions for financial institutions and third-parties engaged in the ACH Network. She has served on Nacha's Payments Institute Board of Regents and several terms on Nacha's Risk Management Advisory Group and APRP Oversight Panel. Pam also participates on Nacha's Conference Planning Committee.
Pam is President & CEO of Southern Financial Exchange (SFE). Prior to joining SFE, Pam was President & CEO of ePayAdvisors and former EastPay Advisory Services and Executive Director of the Alabama ACH Association.

Pam is a lover of music, enjoys gardening and the outdoors and spending time with her family. In her spare time, she volunteers as a Magic Maker for Magic Moments, whose purpose is to provide happiness to children throughout the state of Alabama who have been diagnosed with chronic life-threatening illnesses.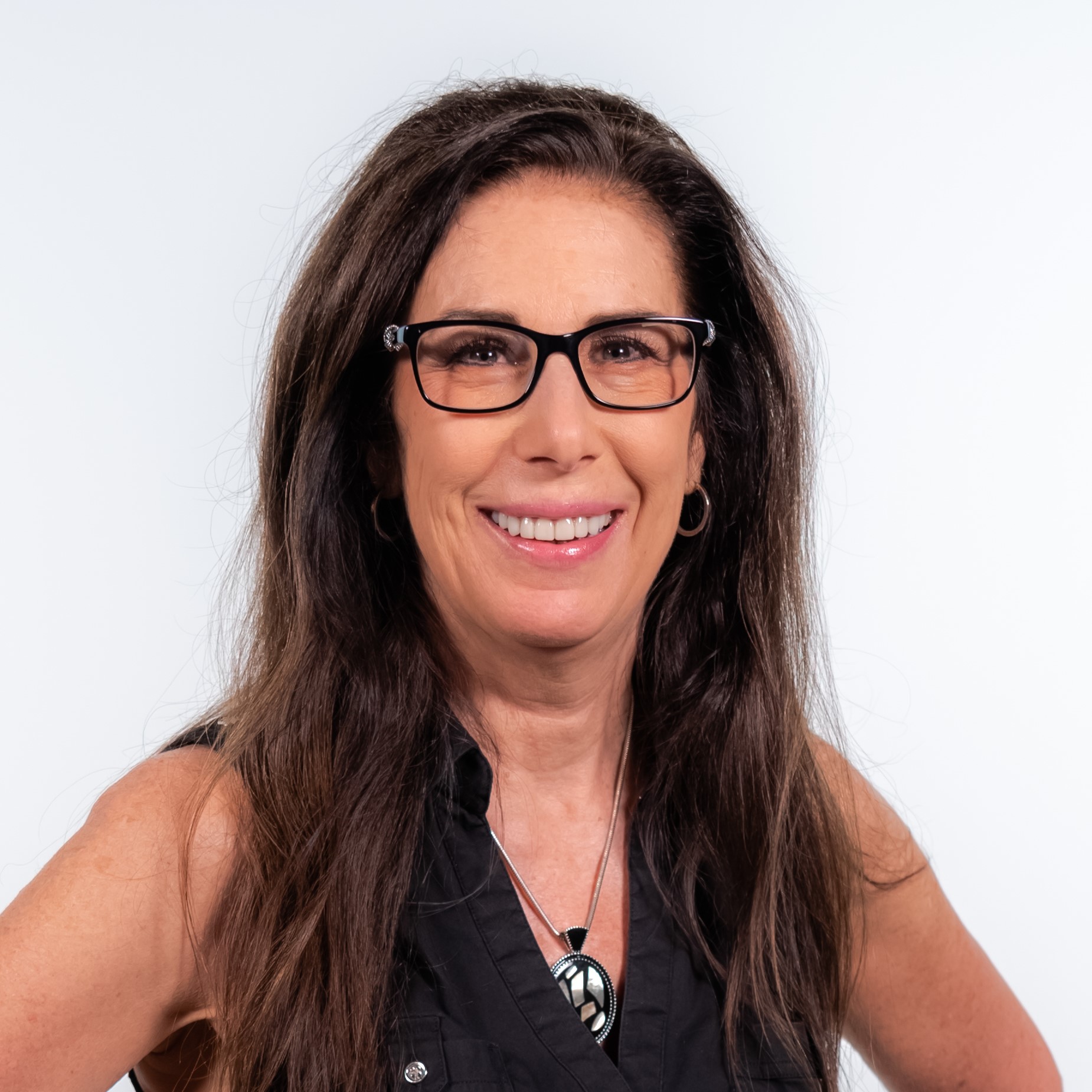 Debbie Smart, AAP
Senior Product Marketer, Q2
At Q2, Debbie Smart serves as the voice of the modern banking customer and the evolving financial services industry. With more than 40 years of banking and treasury management experience, Debbie works to deeply understand Q2's existing and desired customers, leveraging market research and competitive intelligence to forge new partnerships and influence product capabilities across Q2's business product suite. Prior to joining Q2, Debbie served in multiple senior management roles in the financial services industry where she guided product development, payments innovation and more. She also spent many years at an FI managing the cash management department and operations for electronic payments. Throughout Debbie's career in financial services, she has been a featured speaker at numerous industry-wide conferences and has served on multiple boards, councils and task forces. In her free time, Debbie is an avid scuba diver and traveler.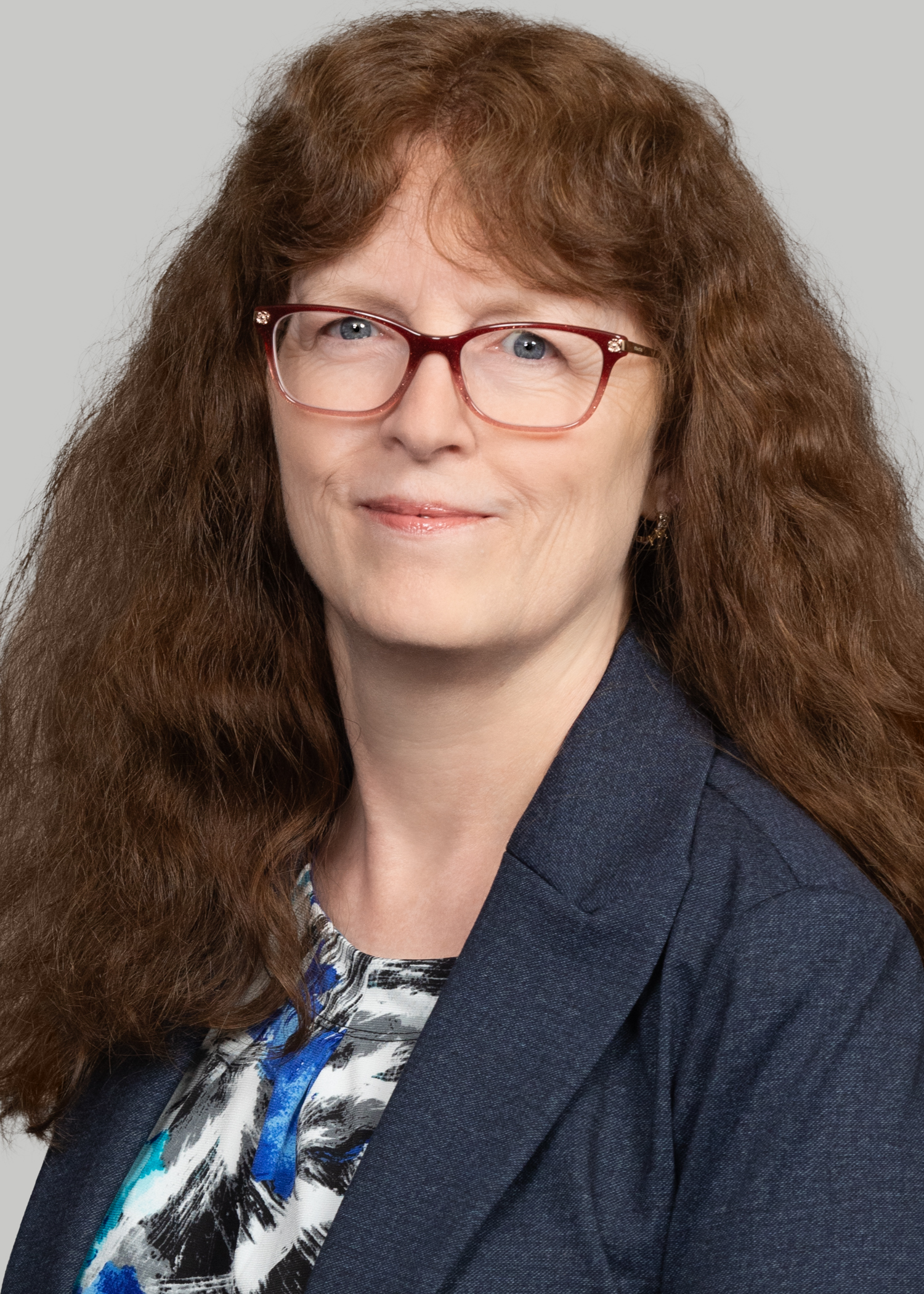 Kim Stachak, AAP, APRP, NCP
Associate Director of Compliance Services, UMACHA
Kimberly brings over 25 years of banking and customer service experience to her role at UMACHA. She was able to acquire and practice her payments knowledge in several organizations. She decided early on that the banking industry was her career path and earned her AAP in 2005.
After 23 years of working in multiple departments, ACH operations, accounting, card services, and finance, Kimberly decided to complete the banking circle by becoming a compliance auditor for UMACHA in 2021. She continued to focus on her accreditations by earning her APRP in 2021 and her NCP in 2023.
During her free time, Kimberly likes spending time with her family, playing with her two grandchildren, and going to antique malls and flea markets with her husband.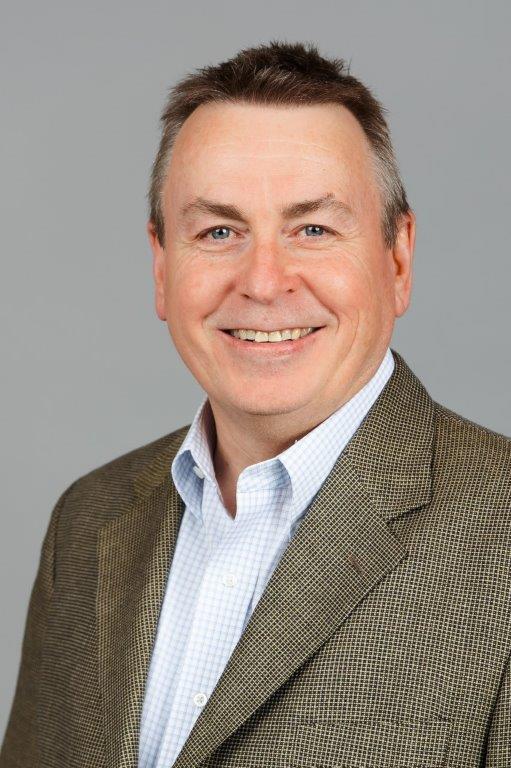 Mike Timoney
VP Payments Improvement, Federal Reserve Financial Services
BIO COMING SOON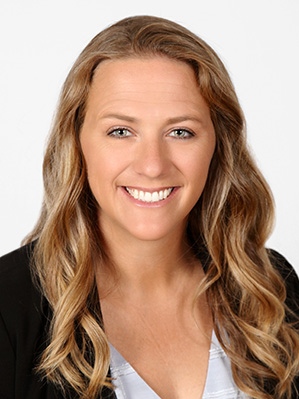 Melissa Wait, AAP
Officer and Senior Management, CCF Bank
Melissa has more than 12 years in the banking industry with experience at an institution with 6 branches and $300k in assets to 28 branches and $1.8 billion in assets today. She is a project leader, has worked through 5 mergers and acquisitions and implemented many new products, services and programs for the bank and her teams. Melissa has worked in the loan servicing, customer service, deposit operations and BSA/AML departments and currently holds the BSA Officer and Senior Management Position for her team at CCFBank. She has received and maintains the Accredited ACH Professional (AAP), Accredited Payments Risk Professional (APRP), Certified AML and Fraud Professional (CAFP) nationally recognized certifications.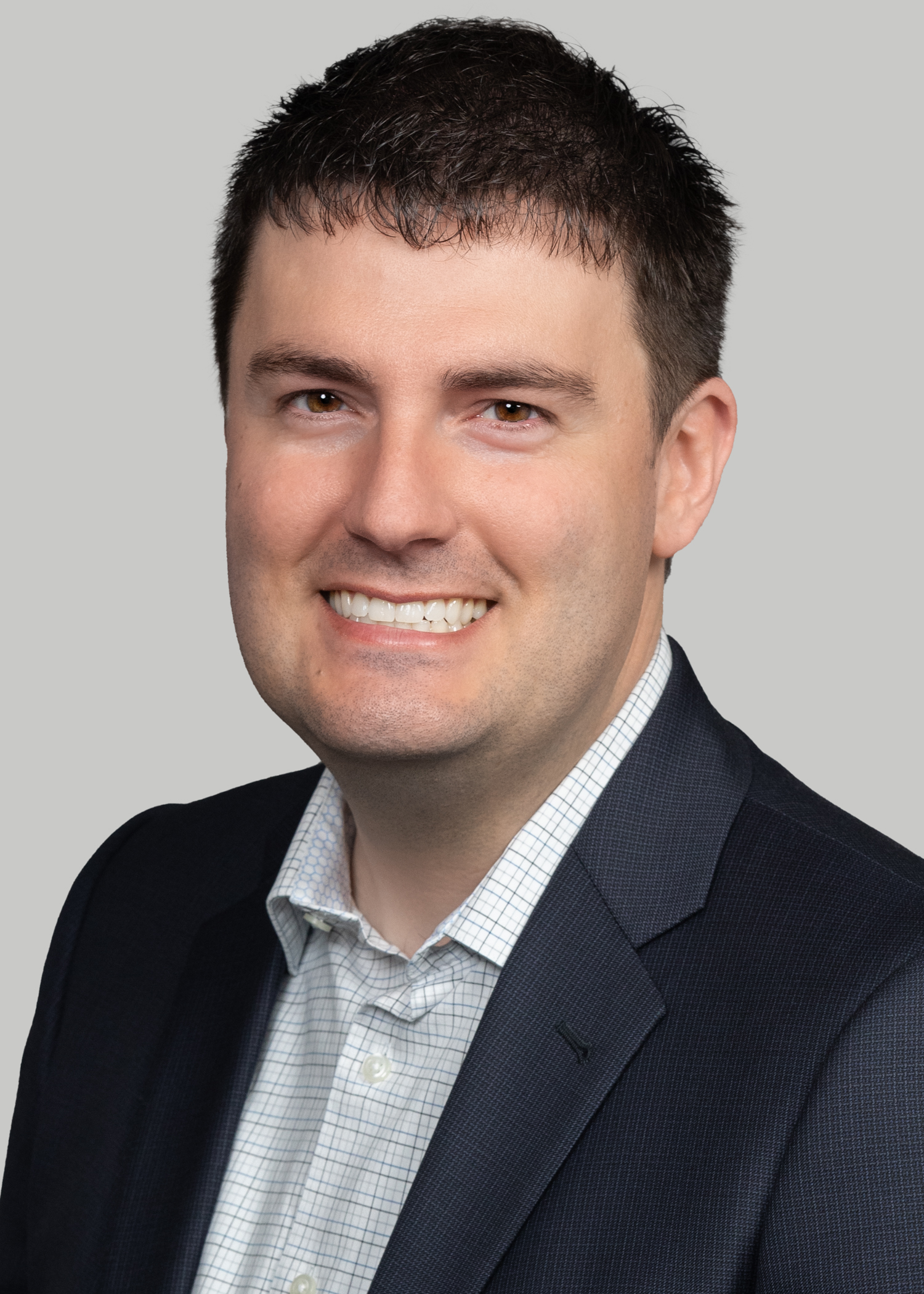 Eric Wester, AAP, APRP, NCP
Associate Director of Education, UMACHA
Over his eight years working in the payments industry, Eric has gained immense knowledge and experience. He believes that networking with peers in the industry is crucial, as the connections built can help in unexpected ways. As a payments professional focused on education, Eric's goal is to share knowledge and create peace of mind for industry stakeholders and members. He genuinely cares about the work he does and those he works with and believes this is the key to professional success.
The wants, needs, and demands of the payments industry continue to evolve. What excites Eric most about working in the industry is the ongoing innovation to make payments simpler, more transparent, faster, and in line with end-user expectations.
Outside of work, Eric loves to travel, explore new cultures, and try different cuisines.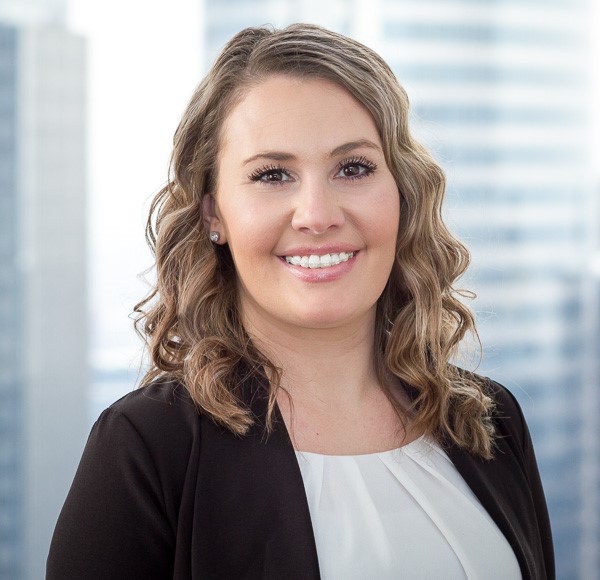 Kristin Wickersham
Industry Readiness Lead, FedNow Onboarding Manger, Federal Reserve Bank of Boston
Kristina has been with the Federal Reserve Bank Boston for two years but calls Chicago home. She has 20 years of experience in the financial space with a diverse background in multiple areas of the banking industry including two years with a FinTech designing, developing, and implementing bill pay solutions in the faster payments space. In her current position as an Onboarding Manager, she helps to define and enhance the FedNow Service. Her current responsibilities include serving as a SME in various areas of FedNow while providing a white glove onboarding experience to customers (Service Providers, Aggregators, FIs, etc.) throughout the industry. She specializes in the complex onboarding of institutions with correspondent - respondent relationships helping to educate and provide the tools needed to successfully implement the FedNow Service.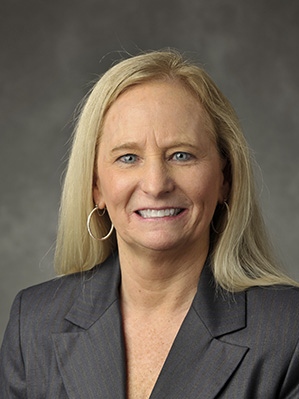 Mary Williams
UBB Executive Vice President and Chief Operations Officer, United Bankers Bank
She received her Associate of Arts degree in Accounting and Business Management from the St. Cloud Business College in St. Cloud, Minnesota and her auditing certification from Ridgewater Technical College in Hutchinson, Minnesota. Mary joined the United Bankers' Bank Operations department in 2007 and served in various roles including VP, Operations and VP, Information Technology prior to joining UBB.