June Fintech Third-Party Symposium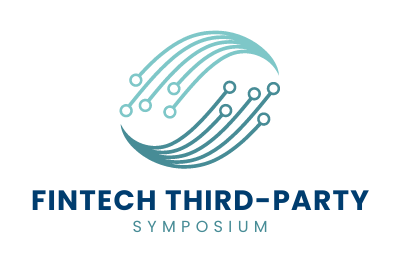 June 29, 2023 | 9:00 AM - 4:00 PM | Virtual
$340/$680 (Member/Non-Member)
Links: Agenda | Register to Attend
Brand new symposium for 2023! Fintech 3.0 is upon us & UMACHA has gathered a number of speakers together to talk about what's happening in the modern Fintech environment. Does you institution partner with Fintechs, or are you a Fintech seeking to partner with a greater number of financial institutions? Speakers include Lee Wetherington, senior director of corporate strategy with Jack Henry, Marsha Jones from TPPPA, Nanci McKenzie from Affirmative Technologies, and Jordan Bennett from Nacha. We also have three attorneys attending ready to share with you the Fintech landscape. Come prepared to learn about the regulatory landscape and he legal ins and outs of AML, FBO's and MLS's. Our extensive lineup will discuss fraud prevention, risk management, and vendor management related to these new technological partnerships.
Lee Wetherington will introduce you to his new term Fintech 3.0
Nacha Fintech program - Nacha Certified
Fintech Panel
Risk Assessments for FIntechs
Fintech regulatory Landscape
See the above agenda for detailed and up to date information.*
*Agenda & sessions subject to change.
Speaker Bios:

Lee Wetherington, Director of Strategic Insight - Jack Henry and Associates (JHI)
Lee directs the development of actionable insights, forecasts and strategy forJack Henry and the financial services industry at large. To this end he guides a team of analysts who track the trends and implications of emerging technologies disrupting and transforming the banking industry. Lee delivers keynotes nationwide focusing upon opportunities and challenges in fintech, payments, and digital banking, and he is widely known for his unique style of delivery. UMACHA is his biggest fan, he's a memorable speaker and a treat to listen and learn from!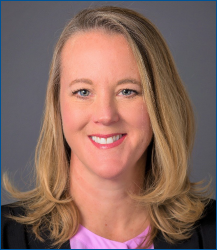 Jennifer Miller, AAP, APRP, NCP, PMC, Senior Director of Services - UMACHA
Jennifer has spent the last 30+ years in Banking with 19 years in software product management, design and consulting, and 7 years at a Midwest Financial Institution. Jennifer is currently the Senior Director of Services with UMACHA managing the compliance and education at the Payments Association. Jennifer is responsible for establishing effective electronic payment compliance services, as well as, creating and delivering training programs to drive client satisfaction by balancing regulation with managing market expectations in innovative ways. She is an experienced Cash Management Professional, with progressive leadership experience in Financial Institution and Software Development.
Marsha Jones, President - Third Party Payments Processors Association (TPPPA)
Marsha Jones is the President of the Third Party Payment Processors Association (TPPPA). She helped to establish the TPPPA, which formed in 2013, and lead the effort to distinguish regulatory concerns related to third-party payment processing, as part of the effort to create industry best practices for payment processors and their banks. Marsha is a nationally recognized payments expert and has over 25-years in the banking and payments industry.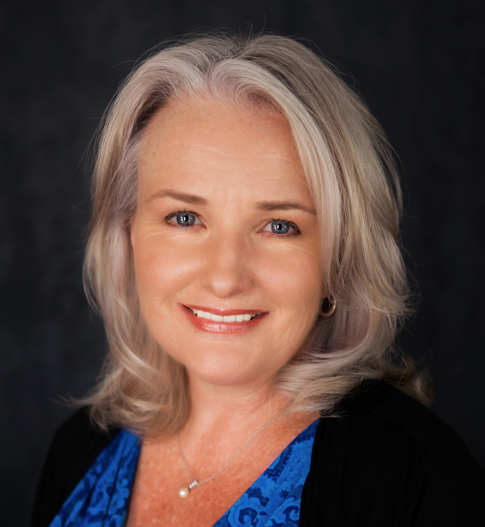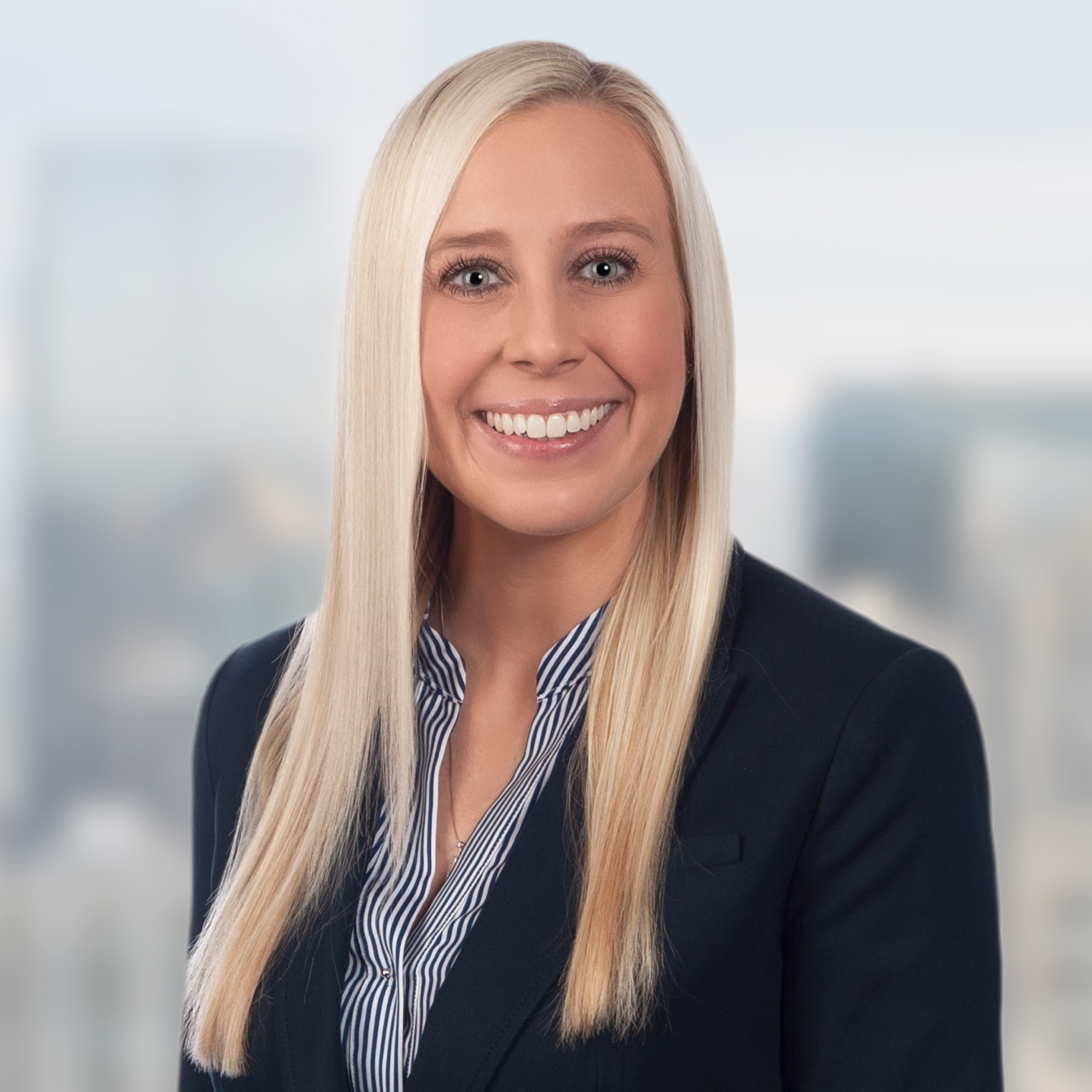 Carlin A. McCrory, Attorney - Troutman Pepper
A seasoned regulatory, compliance, and payments attorney, Carlin brings extensive experience representing financial institutions, fintechs, lenders, payment processors, neobanks, virtual currency companies, and mortgage servicers.
Carlin regularly provides tailored compliance advice across a variety of topics, while also developing best practices strategies to help her clients advance their business goals. She routinely assists clients with vendor contracts from initial review of the agreement through termination as well as drafting and reviewing clients' internal compliance policies and procedures.


Keith Barnett, Partner - Troutman Pepper
I represent clients in the financial services industry with respect to their compliance, regulatory, enforcement and litigation needs throughout the country. My core industries are in the payments, banking and broker-dealer industries. I am a first chair, enforcement, trial and arbitration attorney that has represented these clients against consumers, other businesses throughout the country, against regulators in every state, the federal government (the DOJ, SEC, CFPB, FinCEN, FTC and CFTC), and FINRA (investigations/enforcement, customer arbitrations and industry arbitrations.) I also draft and audit compliance programs for financial services clients, I have relationships with the Department of Banking in every state concerning money transmission issues, and I represent clients when a federal or state agency investigates them and sends them subpoenas and CIDs.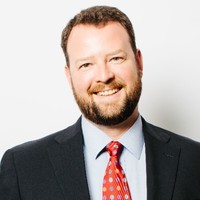 Matt Luzadder, Partner - Kelley, Drye & Warren LLC
I am a partner in the firm's Chicago office. I focus my practice on white-collar crime and internal investigations, labor and employment matters, and commercial litigation. I actively practice in both Illinois and Florida. I am also a non-practicing solicitor in England and Wales. I have been recognized as a Client Service All-Star in 2014, 2015, and 2017 by BTI Consulting. I am a Certified Anti-Money Laundering Specialist® (CAMS) as certified by the Association of Certified Anti-Money Laundering Specialists and advise financial institutions on the design and implementation of anti-money laundering and fraud prevention program. I also represent management in employment actions in state and federal courts and before the Equal Employment Opportunity Commission and various state agencies in response to charges of discrimination, retaliation, and Equal Pay Act and Fair Labor Standards Act violations. My experience includes investigating claims ranging from harassment to kickbacks, and participation in alternative dispute resolution.
Nanci McKenzie, Juris Masters, EVP - Affirmative Technologies

Over 35 years in Banking Deposit Operations, Compliance, Audit, and Risk Management INCLUDING 5 years in Financial Industry Technology brings potential employers one extremely experienced woman! I am an A.A.P. - Accredited ACH Professional and Accredited Payments Risk Professional (APRP). I am energetic, am well versed in all aspects of deposit banking, enjoy working one on one with clients but also enjoy the details of data analytics, business aspects, and business development. I hold a Juris Masters in Financial Regulation & Compliance and a B.S. in Business Information Management.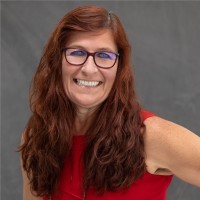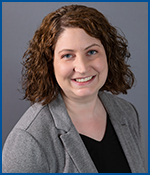 Sara Hentges, Director - UMACHA

Sara has 10 years of experience in the banking and financial services industry. Her primary responsibilities at UMACHA are completing ACH audits, risk assessments and assisting with compliance- based education. Prior to starting with UMACHA in 2018, Sara served as The Customer Service Manager for Citizens Independent Bank. Her main focus included customer service and deposit operations, with a specialization in ACH, wires, cash management, and online and mobile services. She was also the subject matter expert on several federal regulations, rules, and guidelines. Sara obtained her AAP certification in 2016.