Fraud Symposium 2022

Wednesday, April 20 | 8:30 AM - 4:30 PM | Virtual*


Thursday, May 19 | 8:30 AM - 4:30 PM | Des Moines, IA*

Wednesday, September 28 | 8:30 AM - 4:30 PM | Bismarck, ND*
---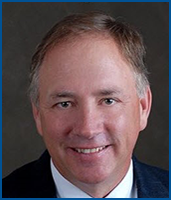 Session Topic #1: Regional Enforcement Update – Let's Work Together!
Session Topic #2: Around the Room
Speaker: John McCullough, CPP, CFE- FRPA
President of the Financial and Retailers Protection Association. Experience in retail and financial crime services. He worked 22 years with Target Corporation in the Department Store Division. Co-Founder of three other companies that are still operational after more than 15 years. Conducted financial crime investigation, crime prevention strategies for FI and retailers. He develops diversion programs for numerous prosecutors on a variety of criminal cases. Recognized by USSS outstanding assistance on cases


Session Topic: Regional Enforcement Update: Let's Work Together!
Speaker: Ryan Brandt, U.S. Postal Inspector, Des Moines, IA
Ryan Brandt grew up in Storm Lake, IA. He attended Iowa State University (go Cyclones) and Northern Iowa University (majored in Criminology). He spent approximately 12 years in Federal Law Enforcement and 4 years with the United Sates Border Patrol. With 8 years in the Postal Inspection Service in both Rapid City, SD and Des Moines, IA.

Speaker: Masami Knox, Team Leader, Des Moines U.S. Postal Inspector
Masami Knox has been with the Des Moines U.S. Postal Inspectors office for 24 years. The US Postal Inspector office does more than handle mail they conduct investigations involving identity theft, mortgage fraud, investment fraud/schemes, Ponzi schemes, lottery/advance fee scams, internet/eBay/PayPal fraud, child exploitation, mail theft, prohibited mailings, money laundering, drug trafficking and other financial crimes.
Masami Knox is currently assigned as the Team Leader for the Des Moines office.
Session Topic: Where Payments Go, Fraud will Follow.
Speaker: Diana Kern, AAP, Senior Trainer - SHAZAM
A veteran financial services trainer, Diana's well respected for her vast knowledge of the payments industry. With that knowledge comes the experience to understand and financial institutions inner workings and then train staff on products and services related to the card payments system, the ACH network, and EFT compliance. Always on target as a guest speaker, audience welcome her insights on payments trends and emerging payments. A self-described payments nerd, Diana's enthusiasm and passion for all things payments results in a high-energy presentation.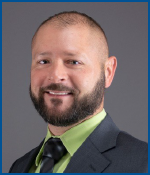 Session Topic: Fraud in Faster Payments and Fraud Classifier Model
Speaker: Ryan Dutton, Fraud Operations Manager - SHAZAM
Ryan is an experienced fraud strategy manager with a 15-year history of working in the fraud detection industry. His particular focus is the management of payment card fraud, and his work at SHAZAM gives Ryan a front row seat to the challenges facing community financial institutions. The fraud rate for SHAZAM clients is less than half the industry average thanks to the team of fraud specialists Ryan helps lead. The group's combined industry experience, coupled with the latest machine learning artificial intelligence, makes SHAZAM an industry leader when it comes to preventing or reducing fraud for financial institutions. Ryan is an active member of the Association of Certified Fraud Examiners (ACFE) and serves as a member of the Fraud Information Sharing Workgroup for the U.S. Faster Payments Council.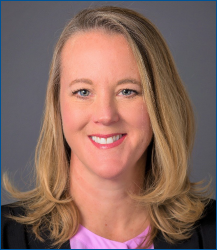 Fraud Panel Moderator: Jennifer Miller, AAP, APRP, NCP, PMC, Senior Director of Services, UMACHA
Jennifer A. Miller, AAP, APRP, NCP, PMC, has spent the last 30+ years in Banking with 19 years in software product management, design and consulting, and 7 years at a Midwest Financial Institution. Jennifer is currently the Senior Director of Services with UMACHA managing the compliance and education at the Payments Association. Jennifer is responsible for establishing effective electronic payment compliance services, as well as, creating and delivering training programs to drive client satisfaction by balancing regulation with managing market expectations in innovative ways. She is an experienced Cash Management Professional, with progressive leadership experience in Financial Institution and Software Development with a proven track record of meeting deadlines with consistent quality and detail. Intense knowledge of Agile, Stage Gate, and Contextual Inquiry Methodology.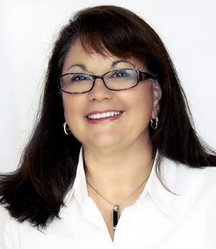 Session Topic #1: Around the Room
Session Topic #2: Fraud Panel

Speaker and Panelist: Kate Cole, AAP, CAE, Executive Director of Financial and Retailers Protection Association
Kate has nearly two decades of bank operations experience. Kate is an experienced speaker on payments and fraud related topics. She was VP of the Upper Midwest ACH Association for over 15 years. Kate has been active in several National ACH Association Rules Work Groups over her career. She is a popular speaker at both local and national conferences on electronic payments related topics.
Session Topic #1: Skimming and Card Cloning
Session Topic #2: Fraud Panel

Speaker and Panelist: Mike Burke, Senior Robbery and Crisis management Consultant - SHAZAM
Mike came to SHAZAM in January 2016 with over 30 years of experience in retail loss prevention, criminal justice education, law enforcement and homeland security. During his law enforcement career as a sergeant detective Mike was a case agent for financial institution robberies, drug investigations and homicides. As founding director of Iowa Central Homeland Security Training Center, he was responsible for the development, implementation and instruction of over 40,000 first responders in a critical homeland security curriculum. Active shooter law enforcement response training and conducting threat assessments for government facilities were included in his responsibilities.
Resources and Registration
Virtual Symposium | April 20th
Des Moines Symposium | May 19th
*Speakers and Topics are subject to change