Education & Professional Development
We are a recognized expert when it comes to electronic payments education and professional development. We have a variety of ways for you to keep up-to-date with your education while earning professional development credits, these opportunities include face-to-face workshops, webinars, topical symposiums and our annual Navigating Payments conference. You can also choose to learn on your own time with our complete on-demand education library.
Have a large team you want to educate? Check out our customized education and consulting that is designed specifically for you and your organization

UMACHA is licensed by NACHA to provide ACH education, publications, and support;we are recognized with The Mark of Excellence. "Financial institutions, businesses and other Network participants seeking ACH knowledge should look for this mark as a sign of excellence and commitment to consistency and accuracy in ACH education, publications and support."
Read more about ACH education licensing & The Mark of Excellence
.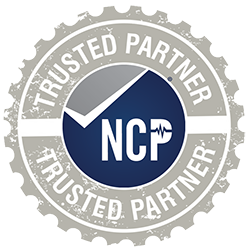 UMACHA is an NCP Trusted Partner, we have certified trainers on staff to offer NCP Exam Prep courses. Our trainers on staff have completed rigorous check payments training to earn the designation of certified NCP Class Instructor.