Conference Agenda
Day 1 – Wednesday, September 20, 2023
Business Casual dress code. Jeans are acceptable.
---
Registration and Breakfast
7:50–8:50am CT - Early Bird Sessions
Track 1: Captains Room
Breakout Session 1:

The Art and Science of Training Your Originators
William Mills, Premier Banks
Training, education, and communication are our most important weapons when combating malicious fraud and inadvertent mistakes. This session is designed as a crash course in educational theory directed to financial professionals who want to learn to be better educators. William Mills will give you some powerful tools and resources to improve your ability to impart information that really stays with your Originators and your team.
Track 2: Garden City Ballroom
Breakout Session 2:
Transaction Data: Payment StRATegy Finding the RAT!
Nanci McKenzie, Affirmative Technologies
Using transaction data pattern analysis to determine if your Payment Strategy is achievable by considering the trends pointing to suspicious or potentially fraudulent activity in the future. Additionally, monitoring responsibilities on RDFIs and what this data is saying.
Track 3: Harvest Room

Br

eakout
Session 3:
Getting a Better Grasp on Bitcoin: Digital Currency 101
Kevin Moland, Jack Henry
Do you tense up when people use terms like blockchain or distributed ledger?

Are you bewildered by the idea that a single Bitcoin could be worth tens of thousands of dollars?

Would you have trouble explaining the difference between the CDC and a CBDC?
If you answered yes to any of these questions, this session is for you. Join us for a non-technical (but fully financial) explanation of what digital currencies are, how they work, and what all the fuss is about.
Track 4: Lower Level
Breakout Session 4:
Vendor Showcase
Financial Retailers Protection Association (FRPA)

Unofficial Start: Carriage Hall
Opening Trivia Game with Jason
Jason Johnson, AAP, APRP, NCP, UMACHA
Join us to kick off the conference with a rousing game of our own version of "The Weakest Link" hosted by our very own UMACHA trivia guru! Join early for some fun engaging banter and you might even learn something about Payments!
Conference Kick off: Carriage Hall
CEO Opening Remarks: Angi Farren, AAP, APRP, UMACHA
10:00-11:15am CT

Opening Keynote: Carriage Hall
ACH State of the Union - 2023
Jane Larimer, CEO, Nacha
Strong is a good word to describe the ACH State of the Union. The 2022 numbers back that up. With 30 billion payments valued at $76.7 trillion last year, the ACH Network continues to grow. And Same Day ACH is stronger than ever, as the $1 million per-payment limit makes it an even more attractive option. Join us to learn how to make the most of ACH, including an update on Late Night ACH, which has nothing to do with TV and everything to do with accelerating payment information for financial institutions and their customers. We'll also look at Nacha's updated Risk Management Framework and how your institution can help combat the growing scourge of credit-push fraud.

11:15-11:30am CT -
Sponsored by Sunrise banks
11:30-12:30pm CT

General Session: Carriage Hall
Faster Payments Panel: The "What," "How," and "Why" of Faster Payments
Introduction by: Jennifer Miller, AAP, APRP, NCP, PMC, UMACHA
Moderator: Reed Luhtanen, Executive Director, U.S. Faster Payments Council
Panelists:
David Dwumah, CEO and Founder, OurBanc
Elspeth Bloodgood, Senior Technical Product Manager, Jack Henry
Todd Koehn, Bankers Bank
Faster payments are beginning to become top of mind for financial institutions and the fintechs that support them, but many questions remain unanswered. The U.S. Faster Payments Council and its members will host a diverse group of experts to help build an understanding of what this new payment type is, how it can be adopted and used, and why it represents a sea change for payments and financial services in the United States.
12:30-1:30pm CT
Lunch in Carriage Hall - Sponsored by United Bankers Bank (UBB)
Breakout Session 8:
Payments: The Next Three Years
Jason Carone, TCH

Are we overwhelming the customer? Payments today have myriad processing options that can create complexity, and we keep adding more. Providing smart, comprehensive, layered payment experiences that simplify the decisions for the customer is critical for adoption of new services. Streamlining access through APIs and strategic integration with key providers supports an ecosystem that allows for embedding key processes into customer workflows. Listen as The Clearing House dives into critical trends for payments innovation in the next three years.
Track 2: Garden City Ballroom
Breakout Session 9:

Conversational AI and Community
Banking

Melissa Wait, CCF
Angela Hanlon, Wings FCU
Community Banks and Credit Unions have used prehistoric telebanking and touchtone prompted systems to provide 24/7 banking support for ages. As technology around computer and mobile phones have changed it's time to take a look at how customers use telephone banking systems and the expectations of both consumers and business clients to get the information they need when they need it through all channels.
Track 3: Harvest Room
Breakout Session 10:
What the Latest Consumer Research Tells Us About the Payments Future
?
Lida Poletz, Federal Reserve Bank of Chicago
When predicting the future, we study the past, consider the present and look through the lens of knowledge and experience to make thoughtful forecasts. Leveraging recent results from Federal Reserve research in retail payments, including the Diary of Consumer Payment Choice and data from three consecutive annual faster payments consumer surveys, this session will sum up the Fed's recent research and discuss what the results could mean going forward. Session will explore themes from the data including: • Of changes that accelerated during COVID, what continued? • Have consumer shopping habits changed permanently? • Where will instant pay fit in? • What attributes do consumers desire most in their payment services? Join this session for insights into consumer payments behavior and preferences that can help your organization strategize around the future of payments.
Track 4: Lower Level
Breakout
Session 11:
Vendor Showcase
Magic-Wrighter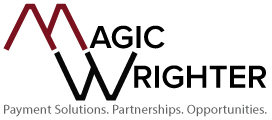 2:30-2:45pm CT

Track 1: Captains
Room
Breakout Session 12:
Exploring the Challenges & Opportunities for Banks & Credit Unions in 2023 & Beyond.
Kevin Miyamoto, Identifee
jane Larimer, Nacha
Reed Luhtanen, US Faster Payments Council
2023 has been an up and down year for financial institutions. Let's explore what's worked, what hasn't worked, and what lies ahead in 2024
Track 2: Garden City Ballroom
Breakout Session 13:
A New Risk Management Framework for the Era of Credit Push Fraud
Mike Herd, Nacha
Devon Marsh, Nacha
Nacha updated the Risk Management Framework in 2022 to reflect evolving threats posed by credit-push fraud scenarios. These schemes include business email compromise (BEC), vendor and payroll impersonation frauds, and account take over (ATO). Financial institutions and other payment system participants must adjust their strategies to mitigate credit- push fraud scenarios.
The 2022 Risk Management Framework focuses on three areas Nacha believes will have the greatest impact on reducing credit push fraud: 1) enhanced guidelines and Rules to support RDFI risk management responsibilities; 2) fraud information and data sharing; and 3) end-user education.
This session will provide the latest information about developments in all three areas.


Track 3: Harvest Room
Breakout Session 14:
Payments Industry Rules vs. Reality
Kim Ellis, UMACHA
Eric Wester, UMACHA
Based on real member calls (which can sometimes be scarier than fiction)! We'll put a spotlight on some real-life scenarios, discussing how the Nacha Rules should be applied while facilitating an exchange of ideas on how to make the best judgment calls for your financial institution. UMACHA staff will present case studies and situations and walk through what the Rules say and what the reality may be as we try to find the best resolution for some sticky situations.

Track 4: Lower Level
Breakout Session 15:
Vendor Showcase
Q2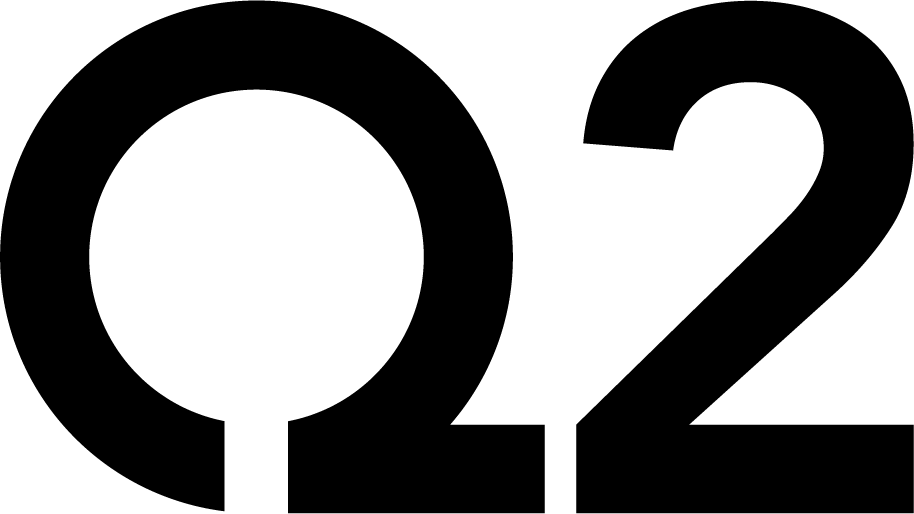 3:45-4:00pm CT

4:00–5:00pm CT

General Session: Carriage Hall
Find Your Day... Stress Management and Mental Health
Introduction by: Danyell Pozorski, AAP, UMACHA
Presenter: Mark Mayfield, Speaker, Comedian & Author
Perspective. It's a key to survival. And during times like these, when the challenges of the pandemic seem never ending, perspective is vital for our personal well-being. In this inspiring AND hilarious presentation, Mark will discuss his personal experience with gaining perspective during difficult times, while providing people with valuable insights and skills on coping and thriving. Frustration, anxiety, and depression are the new pandemic variants. Mark will give you skills to manage your mental health and reset your baseline for happiness and success. He will help you Find Your Day!
5:00-6:30pm CT

Closing Remarks: Carriage Hall
Reception: Heritage Center Courtyard
Day Two – Thursday, September 21, 2023
SPIRIT WEAR DAY
---
7:30-9:45am CT

Breakfast in the Carriage Hall

7:50–8:50am CT - Early Bird Sessions
Track 1: Captains Room
Early Bird Professional Development
Breakout Session 17:
Your Personal Brand - Your Real BEST You
Gina Krueger- REALiving
What's in a brand? When you think of an iconic brand and associated imagery, what comes to mind? Very likely, a strong, recognizable image of the associated company and products. What is your brand? What do you as a person and employee bring to mind? Dependability? Loyalty? Charisma? In this presentation, we apply the power of marketing and branding to creating an iconic image for your own BEST brand. This creative, hands-on, and introspective session will leave you thinking differently about exactly what your BEST looks like
Track 2: Garden City Ballroom
Early Bird Professional Development
Breakout Session 18:
Key to Exam Prep
Anne Nehring, Wells Fargo
Faruk Husejnovic, Bell Bank
Jackie Pagan, TCH/ ECCHO
This session will discuss how to successfully prepare for a certification exam (AAP- Accredited ACH Professional, APRP- Accredited Payments Risk Professional, & NCP- National Check Professional)
Track 3: Harvest Room
Early Bird Professional Development
Breakout Session 19:
Charting Your Career Success: Practical Steps for Raises and Promotions
Kevin Olson, Pidgin
Join this session if you are ready to gain a deeper understanding of what you can do to have a great impact on your professional growth and success. You'll learn how to harness the power of proven psychological theories to boost your confidence, motivation, and ability to navigate your career path with purpose. Learn practical strategies and actionable steps to:
-Cultivate a sense of autonomy and competence.
-Set ambitious goals that align with your passions and values.
-Enhance belief in your abilities, overcome self-doubt.
-Foster a growth mindset and learn from setbacks.
-Develop strategies for self- motivation and perseverance.
-Build resilience and adaptability. Create a supportive network, seek out mentorship opportunities.
-Apply self-efficacy principles to propel your career forward.
-Empower yourself with the knowledge and skills to take charge of your professional journey.
Don't miss this opportunity to tap into your inner drive and unlock your true potential. Join us for this transformative session and embrace a future of career success and fulfillment.
Track 4: Lower Level
Early Bird Professional Development
Breakout Session 20:
Vendor Showcase
United Bankers' Bank (UBB)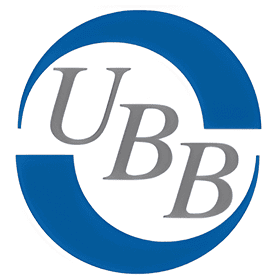 9:00-9:15am CT

Day 2 Opening Remarks: Carriage Hall
Opening Remarks: Jennifer Miller, AAP, APRP, NCP, Senior Director of Services, UMACHA
9:15-10:15am CT

Opening General Session: Carriage Hall
A Cannabis Conversation
Erica El Hilali, Green Check Verified
Alex Bilski, North American Banking Company
Val McCune, RLR Management Consulting, Inc.
Bring your questions for an engaging conversation from three different perspectives in the cannabis banking space. From a consulting and compliance perspective, Val McCune with RLR Consulting, provides insights into building out a cannabis program and considerations with your larger overall program. Erica El Hilali will share her perspective from Green Check Verified as the leading cannabis banking compliance software and through direct experience providing treasury services to cannabis operators in 38 states. Gain insight from Alex Bilski from North American Banking Company who has worked with both sides of the Cannabis industry in Minnesota and beyond. Learn what considerations you need to have as Minnesota and more states in the Upper Midwest adopt cannabis programs.
10:15–10:30am CT

Track 1: Captains
Room
Breakout Session 22:
When Galaxies Collide: Intersection of Nacha & Consumer Compliance in the Credit/Debit/Prepaid Card Processing Space
Scott Pope, US Bank
This session will discuss the regulatory environment for issuing and servicing credit, debit, and prepaid cards within the intersection of NACHA rules, as well as discussing specific process challenges that can occur within this intersection.
Track 2: Garden City Ballr
oom
Breakout Session 23:
Check Fraud - What You Need to Know
John McCullough, FRPA
Kate Cole, FRPA
Matt Hoffman, US Postal Inspector
In this session we'll take a look at the different types of check fraud. There will be examples of fraudulent checks. We'[ll also have a demo on check washing.
Track 3: Harvest Room
Breakout Session 24:
Everybody Wins: Driving Products & Profitability with FI/Fintech Partnerships
Pam Rodriguez, SFE
Debbie Smart, Q2
Often perceived as competitors, FIs and FinTech's are discovering new and cost-effective ways to succeed through partnerships. It's a win/win: FIs can more quickly roll out personalized products and niche services to generate new sources of non-interest income; FinTech's are able to expand their customer base, expedite speed-to-market, and boost their revenue. There are many rewards associated with these partnerships and there are also additional risk management practices and requirements. Join us to explore some of the exciting ways that fintech providers and financial institutions are successfully working together to meet users' needs and scale their businesses— while providing seamless experiences for customers.
As a bonus, attendees will receive Debbie and Pam's top ten list of practical tips on how to help Financial Institutions and FinTechs achieve Vendor Management Success in 2023.
Track 4: Lower Level
Breakout Session 25:
Vendor Showcase
Affirmative Technologies

11:30-12:30pm CT

General Lunch: Carriage Hall and Celebration of UMACHA Accredited members (All AAP's, APRP's & NCP's Welcome): Sponsored by UMACHA and The Clearing House


Track 1: Captains Room
Breakout Session 26:
Digital Payments Inclusion
Scarlett Heinbuch, Federal Reserve Bank of Atlanta
As innovations in digital payments continue to expand, those who are cash reliant or lack access to digital options may need solutions to help them. We'll explore the barriers to payments inclusion and the proposed solutions to help ensure an economy that works for everyone.
Track 2: Garden City Ballr
oom
Breakout Session 27:
Planning for RTP® and FedNowSM Services: Are You Ready?
Moderator: Debbie Smart, Q2
Panelists:
Chris Buerkle, Q2
Keith Gray, TCH RTP
Dan Gonzalez, Federal Reserve Financial Services
As RTP® adoption continues to accelerate and with the recent launch of the Federal Reserve's FedNow Service, financial institutions are getting serious about implementing real-time, or instant payments.
Join this session to better understand all the considerations and steps you need to take to plan for and adopt these new rails.
Track 3: Harvest Room
Breakout Session 28:
Common ACH Audit Findings
Sara Hentges- UMACHA
Jamie Herbert- UMACHA
Andy Benhardus- UMACHA
Nate Itzen- UMACHA
Kimberly Stachak- UMACHA
Come in and listen to our stories from the field as our entire compliance team shares what 2022 and 2023 brought to light as common audit findings. Learn from the best what to do and not to do when you audit and assess payment risk.
Track 4: Lower Level
Breakout Session 29:
Vendor Showcase
Identifee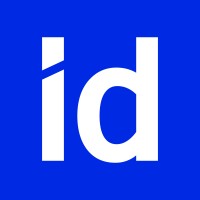 1:30-1:45pm CT

Networking Break


Track 1: Captains Room
Breakout Session 30:
Understanding Scams and Their Impact on Your Customers
Mike Timoney, Federal Reserve Financial Services
Scams continue to increase year over year, targeting those who put their trust in the fraudster. This session will provide an overview of how fraudsters typically targets both consumers and businesses and discuss the role of fraud reporting and information sharing in preventing and mitigating these scams.
Track 2: Garden City Ballroom
Breakout Session 31:
Solving the Payments Puzzle
Don Gonzalez, Federal Reserve Financial Services
The world today looks very different than it did a decade ago with smartphones and high-speed internet driving a growing demand for fast and convenient payment options.
The Federal Reserve is developing the FedNow Service, a safe and efficient instant payments infrastructure that will modernize the U.S. payment system and enable financial institutions of all sizes to offer customers the ability to send and receive money in near real time, around the clock, 365 days a year. Learn more about the service, features and functionality, use-cases, and how to get started.
Track 3: Harvest Room
Breakout Session 32:
How Does Onboarding the FedNow Service Differ from FedACH and Check Imaging with the Fed?
Mary Williams, United Bankers Bank
Kevin Olson, Pidgin
Kristin Wickersham, Federal Reserve Bank of Boston
Alexander Goody, Global Innovations Bank
Join us for an informative session diving into the onboarding to FedNow, the Federal Reserve's instant payment and settlement service. Experts in the field will guide participants through the essential steps for efficient onboarding, discussing the processes, expectations, and requirements. They will also address anticipated challenges and solutions, facilitating smoother adoption. The session aims to prepare financial institutions for a successful transition to this groundbreaking service, optimizing for speed, reliability, and secure payments in real time. Perfect for bank executives, IT specialists, and compliance officers, this webinar is your roadmap to the future of banking with the new FedNow service.
Track 4: Lower Level
Breakout
Session 33:
Vendor
Showcase
Federal
Reserve Financial Services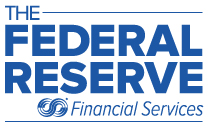 2:45–3:00pm CT
3:00-4:00pm CT
Closing Keynote Session: Carriage Hall
Looking Ahead: Forces Shaping Banking Over the Next Decade
Lee Wetherington, Senior Director of Corporate Strategy, Jack Henry
Strategy is best done from the future backwards.
What will financial services (and financial institutions) look like 10 years from now?

Will the value of your charter increase or diminish over the short-, mid-, and long-term?

Will ongoing shifts in the nature of money be good or bad for financial institutions and account holders?

How will regulation, compliance and exams change?
Join Lee Wetherington for a long view on the future of banking and what opportunities and threats that future presents now, soon and later.
4:00–4:30pm CT
Closing Remarks and Prizes: Carriage Hall
Join us for our favorite part of the conference, the prize drawings!